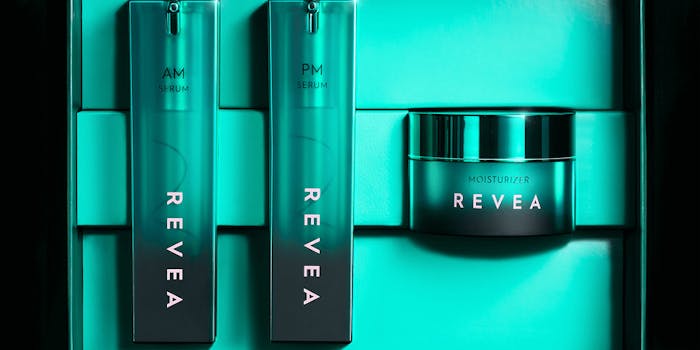 Revea, founded by a team from diverse disciplines including beauty experts from Estée Lauder, has announced a seed round led by Waldencast Ventures joined by Precursor Ventures, Joyance Partners, Ignite Ventures and several angels.
Related: We Are Paradoxx Raises £3 million to Expand into U.S. Market
Revea will use the financing to open a San Francisco studio in April 2021.
It will also extend its bioinformatics platform and launch precision skin care direct to consumer in fall 2021.
Chaz Giles, founder and chief executive officer, said, "I'm honored to have a future thinking set of investors who share our vision. I am excited and impatient to launch Revea and shift skincare from trial and error to personalized, bespoke skincare that is rooted in integrity, crafted precisely for each individual and never defined by a stereotype."
Michel Brousset, co-founder and CEO, Waldencast, said, "The move to personalization in the industry is clear, but our interest in the territory has been limited as the offerings were superficial and ignored the human experience reducing it to cold algorithms. We were excited to lead the investment in Revea because the team truly understand the consumer and had the technology to provide real improved product performance and skin benefits, not just hype." 
Holly Jacobus, Joyance Partners said, "We're delighted to support Revea as they break new ground in truly personalized skincare. We invest in the science of health and happiness and think Revea's technology could revolutionize the way we think about skin care."