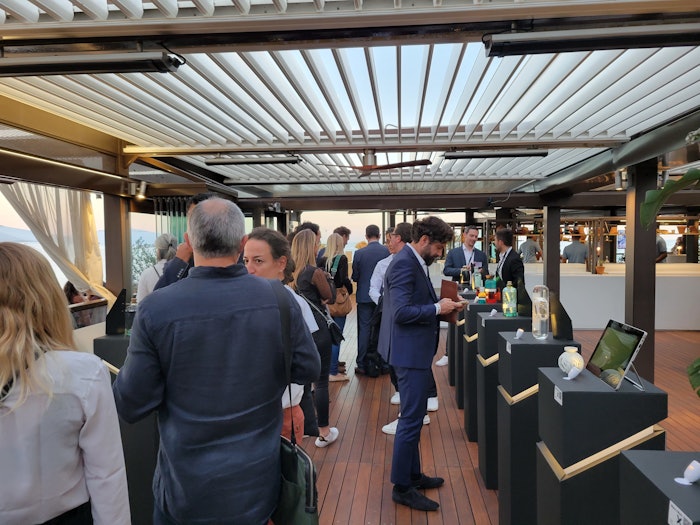 Make a Mark, a design innovation incubator spearheaded by Estal, Avery Dennison and Kurz, debuted new concepts, textures and materials at Luxe Pack Monaco. View all the designs here.
Designers were given access to the industry's latest developments and up-to-date packaging technologies and were encouraged to think without cost and technological constraints to push their creativity further and break new ground in packaging innovation. 
The ideas were then transformed into physical prototypes using glass from Estal, labeling materials from Avery Dennison and printing tools and embellishments from the Kurz Group. The prototypes are also appearing in a special-edition digital book to inspire the global design community.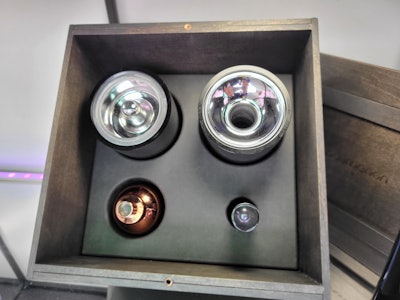 56 Mar Design Studio, from Dubai, for example, used inspiration from Pharaonic culture for its fragrance bottle design. The bottle is shaped like a falcon, the sacred animal of Horus with a cap in the design of Tutankhamun's statue. Hieroglyphic symbols are embellished in gold while Avery Dennison Fasson Bright Foil Gold New, a material with the perfect luster tone of gold, is used to highlight the richness of Egyptian culture.
Design agency Officina Grafica, from Italy, chose water scarcity as its central theme. Believing everybody has the right to clean water regardless of gender, race, religion, income or social class, the team was inspired by Estal Rude's collection, a customized bottle selection using Wild Glass 100% recycled glass. The result is an exquisite design with flowing water on the exterior and the brand manifesto inside the bottle.
Partisan du Sens, from France, created a playful range of cocktails to appeal to Gen Z tribes. The playful character is expressed through feelings of variation, diversity and generosity with design exploring volumes, color and texture. The glass plays on various colors and textures but it is the Avery Dennison label that connects the layers. Hot stamping with Kurz products expresses the brand's luminous and high-end aspects.
In a joint statement on behalf of Eestal, Avery Dennison and Kurz, Vladimir Tyulpin, Avery Dennison's market segment leader for wine and spirits said, "We asked our designers to let their imaginations run wild and to create the unexpected and that is exactly what they have delivered. This year's concepts invite us all to reimagine what is possible when it comes to packaging design and the positive societal messages it can convey. We hope this starts a global conversation around dynamic, bold and creative new ideas."