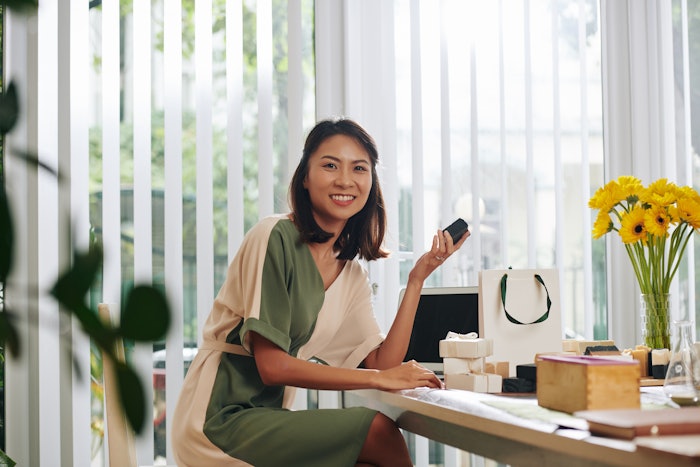 The last few years have seen a boom in consumer products mergers, acquisitions and investment activity, from the sale of the Drunk Elephant brand to Shiseido in 2019 to the recent sales of Youth to the People, ILIA Beauty, Briogeo, Amika, TheraBreath, Hero Cosmetics and Tom Ford, just to name a few. However, financial advisers and lawyers active in the beauty and consumer space have observed challenging headwinds for future acquisitions, including rising inflation, the threat of a recession and, as a result, curbed consumer spending. Because of the uncertain economic outlook, private equity ("funds") and established beauty companies ("strategics") are proceeding with caution, making acquisition processes more challenging for sellers.
This cautionary approach from investors and buyers has led to a disconnect between proposed deal terms and founders' pricing expectations. Given these market shifts, we recommend that independent beauty and consumer companies looking to transact in 2023 use this lull in activity to their long-term advantage. Now is the perfect time to focus on minimizing any legal due diligence red flags that could cause already cautious buyers to balk during a sales process.
In this article, we discuss some of the most common issues we see time and time again in beauty and consumer transactions and suggest proactive steps companies can take well ahead of a sale to mitigate process disruptions arising out of these issues.
We recommend companies invest the time and effort to address these issues before launching a process or investment round to help ensure the smoothest process possible from a legal perspective, particularly in an environment that is becoming more buyer-friendly and in which processes are sure to be contending with significant macroeconomic and business challenges.
Intellectual Property Ownership
A consumer brand's intellectual property ("IP") is arguably its most valuable asset. For potential acquirers and investors in the beauty and consumer space, IP is often the focal point of legal due diligence.
IP diligence encompasses a broad range of matters, including a company's patent, copyright, trademark and domain portfolios, trade dress, social media accounts and activity, infringement claims, in-bound and out-bound licensing arrangements, manufacturing processes, and packaging and tooling (if unique to a brand).
In the beauty space, the most valuable IP assets are typically branding and product formulations and, in our experience, those tend to be the most heavily scrutinized areas of IP diligence.
Buyers typically expect to see trademark registrations (or at least filed applications) covering every market in the world in which a company is actively selling or marketing its products. They also ideally want to see trademark applications or registrations in every contemplated international expansion market. 
Trademark registrations are granted at a national level, meaning that a company must seek trademark protection in each jurisdiction in which it conducts business. Generally speaking, a company cannot use a United States trademark to stop a company operating in a foreign jurisdiction from using a similar trademark.
Trademark registrations are also granted based on use, meaning that a company must be using a mark in commerce to obtain a trademark registration.
Even if a company has been using a registered mark in the United States for several years, it may be blocked from obtaining trademark protection in, for example, Japan, if another entity has been using the same or a similar mark in that jurisdiction.
International retailers and distributors often require evidence of trademark rights in their local jurisdictions as a prerequisite to selling or distributing products. We have seen foreign retailers refuse to sell products of companies with strong brands in the United States because those companies did not have local registrations in those jurisdictions and were unable to get registrations due to a third party with pre-existing trademark rights. In those situations, a company could be forced to rebrand if it wants to market and sell its products in that jurisdiction.
Thus, planning is essential to ensure effective protection of trademarks and other IP rights. We regularly work with clients to develop and execute a global IP protection strategy that aligns with their long-term business plans.
Having such a plan demonstrates to potential buyers that a company has carefully considered and is prepared to execute on its expansion strategy and is well positioned for long term growth.
Formula ownership is another area that can cause significant issues, particularly in transactions in the skin care and hair care spaces. Formula portability is especially critical for strategics that want to ensure they can integrate an acquired brand's products into their own manufacturing channels.
Funds are also focused on formula ownership. However, in situations where a company does not own its formulas outright, they will often get comfortable if a company has a path to ownership.
It is important for companies to keep buyers' expectations around formula ownership and portability in mind as they negotiate agreements with their co-manufacturers, labs and other suppliers.
As part of a company's preparation for a potential sales process, we typically recommend that an experienced IP lawyer review its existing manufacturing and supply agreements to evaluate whether any of those agreements should be re-negotiated before launching the process. It is quite likely that—at this stage—the company has more bargaining power than when the original contracts were put in place.
If a company is not able to negotiate (or renegotiate) for outright formula ownership, it should ensure that it has a so-called "path" to ownership. To preserve optionality, we typically recommend that companies negotiate for multiple paths to ownership, including through:
minimum product orders or spend, meaning that a company will be assigned ownership of product formulations once it orders a certain number of units or hits a certain dollar threshold;
time-based vesting, meaning that if a company exclusively uses a lab or co-manufacturer for a certain period of time, it will be awarded ownership;
or a flat fee, meaning that, at any time, a company can pay the lab or co-manufacturer a flat fee and purchase its formula. While the flat fee option is less common, it is of significant value for a company considering selling to a strategic buyer, as a flat fee construct allows immediate portability of a formula.
Regulatory Compliance
Another area where we can see significant diligence issues is on the regulatory front. The term "regulatory" can encompass several different laws, regulations and governmental authorities, and the regulatory landscape for each company will differ depending on the types of products it sells, its location, its distribution, etc.
It is also not uncommon, in our experience, for smaller companies focused on building their brands to put the buildout of a fulsome regulatory compliance process or team on the backburner.
However, as a general matter, a lack of attention to potential regulatory issues can be a diligence red flag. This is particularly the case with established strategic buyers with numerous brands. They are generally hesitant to step into problems that could potentially increase their exposure or draw scrutiny from regulatory authorities.
The most common regulatory authority buyers will inquire about with respect to companies that sell products in the United States is the U.S. Food and Drug Administration ("FDA"), which regulates cosmetics, as well as the numerous federal and state-specific regimes regulating everything from packaging to advertising.
Our firm's regulatory experts often work with companies very early on to help shore up their compliance regimes, particularly with products subject to enhanced regulation, like sunscreen or medical devices.
Similarly, we have recently seen buyers be very focused on ensuring that companies have adequate substantiation for their advertising claims about the wonderful things the product will do for their customers. Buyers are concerned not only about actions that could be taken by regulators, but also about the possibility of class actions or similar proceedings brought by consumers.
Another area of increased focus is tariff compliance—where companies are importing packaging components, ingredients or finished goods into the country, buyers are increasingly asking for documentation evidencing that the tariffs on these goods have been appropriately calculated and paid. For example, given the size of tariffs for certain imports from China, we are seeing increased attention to this area.
A material diligence item that buyers in almost every deal will expect to see are a complete set of product information files ("PIFs")—the dossiers needed to sell a product in the European Union—for all of a target company's products and any anticipated launches.
If the EU is part of a brand's current distribution network or a planned rollout, having these files organized and accessible for buyers is important. Sometimes a brand's PIFs can be held by a third party "responsible person" and are not always easily accessible.
We recommend that brands solve for this issue before launching a process by working to bring these files in-house. This often has a long lead-time, so it is best to request the PIFs as soon as possible.
Sensitive information regarding formulas, vendors, etc. can be—and should be—redacted from the PIFs as an initial matter and disclosed at the appropriate point in the sales process.
These are just a handful of examples of the myriad regulatory issues that buyers can raise during a process. However, the common thread running through many of these regulatory issues is that a great deal of process headaches can be avoided with careful planning, knowledgeable regulatory advisors and good document management and retention.
Employee Matters
Labor and employment are areas fraught with potential issues that can result in delays and roadblocks during a diligence process. However, most issues can be easily identified through pre-transaction internal diligence and addressed prior to launching a process.
Some of the most common issues we see involve wage and hour laws and misclassification of employees and independent contractors. Depending on the number and type of employees involved, failure to comply with wage and hour laws and failure to properly classify employees can result in significant potential liability for a company and its investors and can cause serious buyers to walk away from a deal.
Prior to commencing a transaction, we often review employee censuses, job titles, job descriptions and employment and independent contractor agreements to ensure that employee compensation and classification complies with applicable law.
Another significant issue that requires careful planning is the issuance of employee equity incentives. We are often approached by clients with impending transactions who want to issue equity to reward and retain employees through a sales process.
However, the issuance of profits interests or stock options close to an impending sale (and potentially close in time to when a company is receiving preliminary valuations from buyers) with a threshold value or strike price that is significantly lower than those valuations can be problematic. We recommend speaking with a qualified employee benefits lawyer before issuing equity to employees, especially when doing so in anticipation of a sale process.
There are many tools companies can use to reward and retain employees. It is important to evaluate the timing and form of a potential transaction before adopting an incentive program to avoid adverse tax consequences to employees and friction with potential buyers in a sales process. In any case, we recommend speaking with a qualified employee benefits lawyer before issuing equity to employees, especially when doing so in anticipation of a sale process.
Act Before Entering the Sales Process
In the face of market headwinds, potential acquirers and investors are looking longer and harder at potential targets. They have been conducting extensive diligence in an effort to mitigate economic and legal uncertainties and have become more selective in the companies they pursue. As a result, sales processes have become extremely burdensome on the time and energy of founders and company management.
Identifying and addressing issues in key areas of diligence before launching a process will streamline pre-transaction diligence by prospective acquirers and will allow founders and management more time to focus on their fundamental responsibilities—continuing to operate and deliver strong financial results for the business.
Katy Lukaszewski and Emily Zipperstein are partners of the mergers and acquisitions practice at Sidley Austin LLP, counseling clients in the consumer products and beauty industry on sales to and investments.