Shin Etsu Silicones Of America
1150 Damar Drive
Akron, Ohio 44305
United States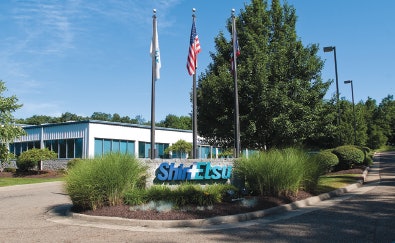 Shin-Etsu Silicones of America is innovating sensory solutions for the personal care and cosmetic industry.
Shin-Etsu Silicones have been widely used to improve the quality and effectiveness of products ranging from foundation and make-up products to skin care, hair care and sunscreens. Our products can impart a smooth, light & silky feel, and a long-lasting, radiant shine. In addition, they can be utilized to minimize the appearance of lines and wrinkles with a soft-focus/line-blurring effect. Since it first commercialized silicone in 1953; Shin-Etsu Silicones has been manufacturing silicone products for over 65 years and is a leading global supplier.
Our formulation chemists and application specialists are experts in the field, combining decades of experience to engineer solutions for our customers.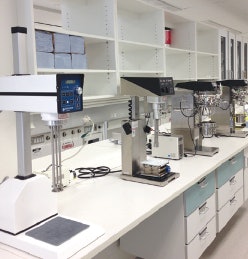 Key Personnel
Kazuhiro Kitani, President / CEO
Janine Cherette, Cosmetic Application Lab Manager
An-Li Kuo, Marketing Manager
Marie Capozzi, Regional Manager
Ginny Powell, Regional Manager
Mike Gerlock, Regional Manager
Major Markets
Color Cosmetics – lipstick, make-up and mascara
Skin Care – anti-aging, wrinkle-treatment, sun care
Hair Care – 2-in-1 shampoo, conditioners, shine, color retention
Household Products – fabric care, cleaners & polishes
Major Products
KSG elastomer product line:
            - Non-emulsifying: KSG-15, 16, 18A, 1610, 19, 016F & KSG40 series
            - Emulsifying: KSG210, 710, 300, 300Z, 800 & 800Z series, X-22-6695B
USG Sensory Modifier and Thickening Elastomer product line: USG102, 103, 105,106, 107A, 110, 1010
KF Emulsifier products:
            - W/O: KF6017, 6028, 6038, 6104, 6105
            - O/W: KF6011, 6043
KP Silicone Acrylate film formers: KP545, 545L, KP549, 550, KP543, X-22-8299
KSP Hybrid Powders: KSP100, 101, 102 ,105, 300, 411, 441
USPD Inorganic Powder Dispersions:
            - TiO2 dispersions: USPD-2, USPD-3
            - ZnO dispersions: USPD-Zn2, X-25-9135
KP Silicone Wax: KP-561P
MQ Trimethylsiloxysilicate film formers: KF-7312J, 7312K, 7312L, 7312T
Amino Gum: KF-8020
Cosmetic Application Lab, Paramus, NJ
As a partner with our customers, we strive to engineer new materials which meet the growing demands of the cosmetic industry. In addition to innovative materials, we support formulators with a variety of prototypes, starting formulations, and formulating expertise to help guide and problem solve along the development cycle.
New Products
Functional Materials with High Natural Origin Index
            - Emulsifying Elastomer Gels
            - Elastomer Gels
            - Film Formers
Jojoba oil (and) Lauryl Dimethicone/Polyglycerin-3 Crosspolymer
Siliconized Polynorbornene Film Former
Siliconized Pullulan Film Former
PEG-Free Emulsifiers
INCI Name Polysilicone-11 Elastomer Gels
Cosmetics/Personal Care Ingredient Supplier
Flavor Raw Material Supplier
Fragrance Raw Material Supplier
Cosmetic Ingredients

(Actives, Color Cosmetics, Conditioning, Formulating aids, Hair Care, Rheology-thickener, Sensory, Skin/Body, Specialized, Sun Care)

Cosmetic & Personal Care Formulas

(Anti-aging/Face, Color Cosmetics, Skin Care)