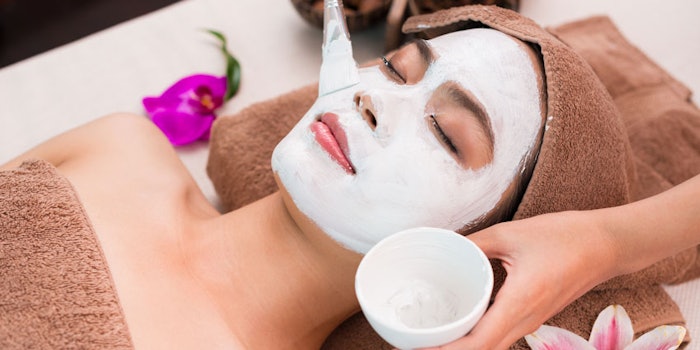 To say that facial mask products are a hot commodity in the beauty industry would be an understatement. Mintel estimates the market in China to be worth RMB 31.746 billion by 2021, while Transparency Market Research estimates the global market's worth to reach $336.7 million by the end of 2024.
In fact, according to Mintel, 88% of urban females in China aged 30-39 used a sheet mask in the six months to April this year. Three in four used sleeping masks overnight, while 69% of these consumers used sheet masks in the evening.
During the upcoming in-cosmetics Asia, to be held on October 31 through November 2, attendees can experience a new Spotlight On Facial Masks feature which will include trends in the facial mask sector and new ingredients helping to speed up its growth. 
On November 1, from 1-1:45 pm, Sharon Kwek of Mintel will give a presentation on the latest updates and expectations for future growth within this fast-paced, exciting sector.
The new feature will also include an area dedicated to products showcasing active and functional ingredients suited for face or eye mask creation, including Biobenefity from Ichimaru Pharcos and PoreAway by Mibelle Biochemistry.