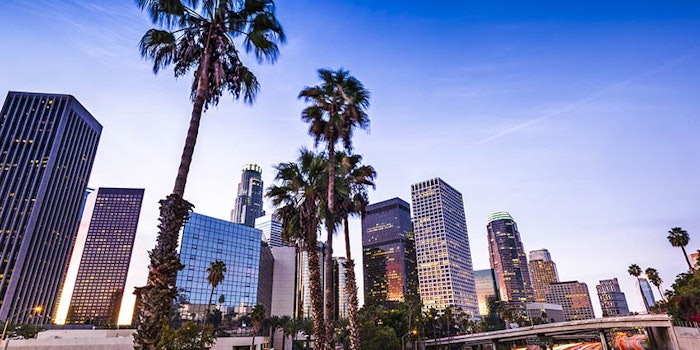 Luxe Pack will be returning to Los Angeles for its second edition.
The event will see 75 packaging specialists, expanding exhibitor offerings by 30% over 2018. The suppliers will consist of experts in glass, sustainable packaging, raw materials, influencer packaging, displays, promotional items, e-commerce packaging, stock packaging and more, all showcasing their newness.
Additionally, the show will once again run concurrently with MakeUp in Los Angeles. A joint conference program between the shows will welcome speakers from brands such as Chanel, Urban Decay and Algenist, addressing hot topics like the "green and clean" movement, creative design trends for autumn/winter 2021, inclusive beauty, industry innovations, experience-driven packaging and more; the full program will be unveiled in early December 2018.
The Innovation Tree (a MakeUp in staple) showcasing the latest beauty market trends will make a return, while a new addition to the Luxe Pack show floor—The Launch Pad—will highlight many of the retail launches that hit shelves in 2018 via a digital display.
Luxe Pack Los Angeles and MakeUp in Los Angeles will be held Feb. 27-28, 2019.  
Related: [video] Recap: Luxe Pack Heads West