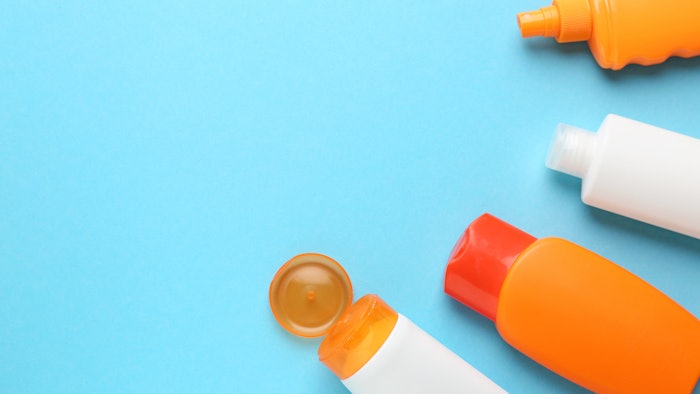 Ultra is set to highlight its portfolio of technologies that allow formulators to deliver sun care at the 2023 Sunscreen Symposium, running Sept. 13-15.
The company will address the essentials of sun care, such as reaching targeted SPF numbers, enhanced suspension of UV filters in formulation and an active ingredient targeting deep photoaging protection.
Some of the products Ultra will feature at the 2023 Sunscreen Symposium include:
Zano Range: three base products each tailored to deliver distinct UVA and transparency levels. Products are available as coated and uncoated powders and as Xperse dispersions, some in combination with TiO2.
Bicotene Natural (INCI: Water (Aqua) (and) Lecithin (and) Hydrogenated Phosphatidylcholine (and) Lysolecithin  (and) Glycine Soja Oil (and) Sodium Benzoate (and) Citric Acid  (and) Potassium Sorbate (and) Phytic acid  (and) Tocopherol (mixed) (and) Beta-Sitosterol (and) Squalene (and) Daucus Carota Sativa Root Extract (and) Beta-Carotene): A natural origin delivery system with targeted delivery of betacarotene to specific skin layers, for protection before, during and after sun exposure and clinically proven to help with deep photoaging protection.
Valida S+ (INCI: Cellulose Gum (and) Cellulose): A highly fibrillated cellulose that stabilizes particles in suspension and O/W emulsions without an emulsifier at low dosage with minimal viscosity impact. It is highly thixotropic with excellent shear thinning properties for suspension in sprays, per the company.  
Jim Lynch, VP of worldwide sales, commented: "There's always excitement around the Sunscreen Symposium and this year we are looking forward to not only presenting our featured technologies, but also sharing new in vivo data for a formulation utilizing the newest ingredient in the Ultra product line, Valida S+."