Sun Deep Cosmetics
31285 San Clemente St.
Hayward, CA 94544
United States
Sun Deep Cosmetics is a prestigious and progressive private label manufacturer of natural and organic personal care cosmetics, toiletries and OTC products. Sun Deep offers custom-formulated products for retailers, distributors, marketers and entrepreneurs.
Sun Deep Cosmetics began making products in the natural and organic markets many years ago, long before the term "organic" became fashionable. We constantly strive to raise the bar with new technologies that allow us to make performance products without the use of conventional synthetic ingredients.
The goal of Sun Deep is to provide our customers with out- standing quality and service from product conception to completion, using state-of-the-art technologies and processing methods.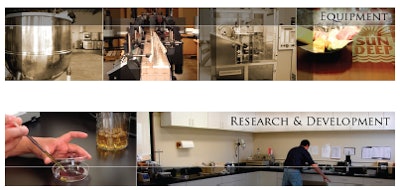 Sun Deep's seasoned product development team has developed hundreds of successful products for mass market and the exclusive health food store market.
Our knowledge of natural and organic formulations and markets will ensure the success of your products and will give you the competitive edge to tackle the health food industry and their ever-stringent standards. Only our quality product matches Sun Deep's flexibility in production.
Sun Deep's dedicated staff of pharmacists, organic chemists and engineers are constantly working for you, from the moment you call to long after your product has shipped. We are a virtual database of information that will help you navigate the tumultuous waters of your industry. Our lengthy experience in the industry makes us a valuable resource in the fields of marketing, formulations, public opinion, packaging and much more. The Sun Deep product development staff will help you solidify your plans with up-to-date marketing insight and our extensive knowledge of new innovative technologies.