HCP Packaging
1 Waterview Drive
Suite 102
Shelton, CT 06484
United States
Founded in 1960, multi award-winning HCP is one of the world's leading primary packaging companies for the design, development and production of beauty packaging for cosmetics, skincare and fragrance. HCP's stock portfolio includes compacts, palettes and kits, lipstick, mascara (molded & fiber brushes), eyeliner, lip gloss, brow packaging, pots & jars, tottles, bottles and other closures. Additionally, HCP develops and produces an extensive amount of custom packaging for its customers globally.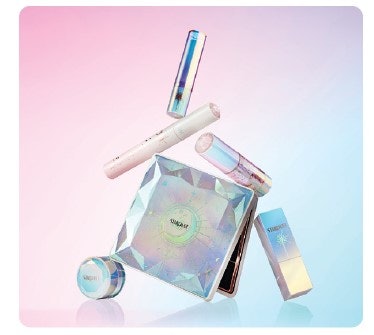 Services Include:
Creative visualization and industrial design
Full-service capability for packaging supply
R&D with packaging innovation
Rapid prototyping/pilot tool development
In-house tooling development
Extensive decoration and finishing capabilities
Efficient and cost-effective manufacturing
Local technical and commercial support
Logistic solutions and regional warehousing
Manufacturing
HCP serves its global customers through ten world-class production facilities with locations in North America (East & West Coast), Europe and Asia. Technologies include injection molding, bi-injection molding, injection blow molding, extrusion blow molding, stretch blow molding and metal pressing. Core competencies in HCP's North America manufacturing facilities include primary packaging and fiber brushes for mascara, high quality lipsticks and compacts plus a variety of skincare items.
Engineering
HCP's prestigious reputation for top quality and efficient engineering is boosted by experienced and skilled regional engineers; supporting the development of a wide range of products, from realizing single prototypes to volume manufacture.
Finishing & Decoration Capabilities
HCP's globally renowned finishing processes include in-house masterbatch or colorant development and matching, labelling, hot-stamping and screen-printing through to complex UV metallization and special spray finishes.
HCP-Eco
HCP are committed to developing sustainable and eco-friendly packaging solutions; optimizing the opportunity to reduce, reuse and recycle. Our packaging development program proactively prioritizes directives such as smart design, refill, mono-material, PCR and innovative bio-based replacements for plastic. HCP proudly hold ISCC Plus certification in facilities in both Asia and North America.
Lash Studio
Lash Studios provide interactive and collaborative environments for customers to work with HCP's mascara experts to achieve fast-to-market and targeted results. Located in Hinsdale, New Hampshire, USA; Shanghai, China and at the SIMP HQ in Tigery, near Paris, France, the centers bring together over 40 years of twisted-wire brush making expertise and state-of-the-art molded brush ingenuity. Offered exclusively by SIMP, 'Le Rendez-Vous' is a new and highly-advanced mascara system that gives customers the opportunity to create and develop unique molded mascara brush designs with incredible speed and flexibility. Sustainable solutions for mascara include PCR packaging and bio-based materials for both fiber and molded brushes.
Design Futures
Led by an international, industry renowned creative team, HCP 'Design Futures' brings customers the finest, most intuitive innovation and design input. The team is fully integrated within HCP's global infrastructure of sales offices and manufacturing facilities, ensuring access to the industry's most advanced technologies, exemplary engineering and project management support; from concept sketch through to industrial realization.
Geographic sales distribution:
North America, LATAM
Packaging Components Manufacturer
Packaging Services

(Decoration [Foil], Design Services, Printing, Offset)

Packaging Components

(Bottles, Bottles/Jars, Brushes, Mascara, Eyebrow & Nail, Caps, Closures, Compacts & Rouge Cases, Cosmetic Cases, Dispensing Pumps, Droppers, Lipstick Containers and more)