Validated Claim Support
400 Frank W. Burr Boulevard
Suite 105
Teaneck, NJ 07666
United States
Turn-Key Clinical Testing for Personal Care Products
Integrity is our mission:
The claims you make about your product and the relationship you have with global consumers are all based on trust. VCS prides itself on maintaining rigorous quality control following GMP and GCP standards. We offer a wide range of services designed to propel your product into the marketplace ethically and efficiently.
Offering an alternative to the CRO "Status Quo"
Validated Claim Support is located in the Glenpointe Center in Teaneck, New Jersey offering a custom built 10,000 square foot laboratory and administrative offices. With 3 hotels onsite, and over 60,000 of expansion conference center space, VCS is uniquely situated to provide you with custom tailored study designs you can comfortably and safely monitor.
Customer service is our focus, and we will never take on a study we aren't 100% certain we can manage and recruit in a timely fashion.
VCS is proudly FDA Registered and last inspected 24 August 2020. We're capable and qualified to provide cosmetic, OTC, and proof of concept full clinical research studies for domestic and international markets.
We pair the following methods to help you differentiate your products:
 Consumer Subjective Feedback
 Expert Objective Grading (Clinical Technician and MD)
 Biophysical Instrumentation
 Custom High-Resolution Clinical Photography
 Photographic and Image Analysis
Key Personnel:
Brian R. Ecclefield - Founder/Managing Director
Jane Tervooren - Vice President
Anna Hardy - Clinical Research Manager
Kornelia Grzybowska - Director: QA/QC
James VanZetta - Director: Clinical Photography
Safely testing your products is a beautiful thing:
Our site was custom built in 2019 from the ground up, and we have 16 individual, socially distant treatment bays with 8 custom private waiting areas, along with multiple convertible spaces throughout.  Our long-term goal is to help educate consumers about the best ethical practices for skincare, personal care, and haircare testing.
VCS maintains rigorous HIPAA compliance training, IRS compliant panelist payout solutions, and custom built GDPr facing data compliance systems. Your data, your product information, and your claims are in safe hands at Validated Claim Support.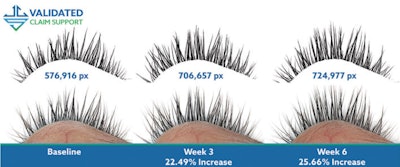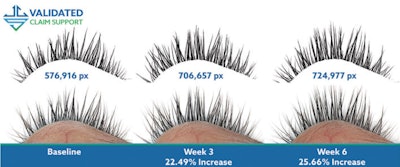 Industry leading clinical Before and After Imaging
They say a picture speaks a thousand words, and at VCS we believe it can be worth quite a lot more to the savvy consumer. We are proud to have a team of professional photographers who have dedicated their lives to the Clinical B/A realm, and the difference is incredibly visually compelling.  With multiple custom studios as well as Canfield's latest and greatest equipment and software at our fingertips, VCS can help you to visually demonstrate your claims in a way that will keep marketing, regulatory,  and product development happy by providing quantitative analysis on all of our imaging product.
Geographic sales distribution:
USA HQ - Testing for worldwide markets