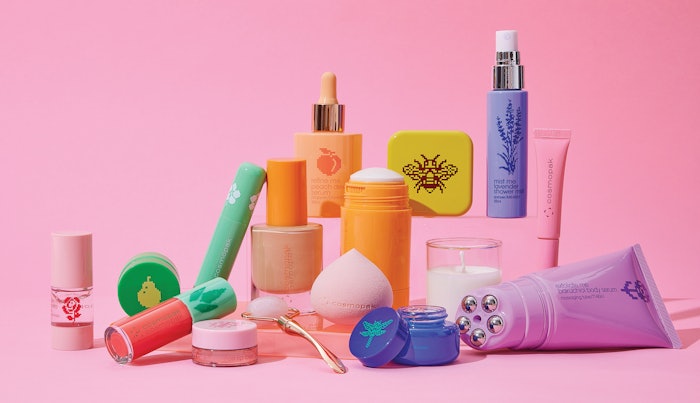 This year's MakeUp in New York hosted 3,453 attendees and more than 120 exhibitors, confirming a strong return for beauty events. The Global Cosmetic Industry editorial team walked the show floor. Here, they share some of the highlights. (More show highlights, as well as finds from the recent Luxe Pack Monaco event can be found on Page 34.)
Beauty with Benefits
Cosmopak presented the Beauty in Bloom range of turnkey personal care, color cosmetics and skin care formulations. The Color Me collection was designed to give users an effortless, dewy look, via formulations packed with skin-loving ingredients. The Glow Me collection featured ingredients meant to hydrate and soothe the skin, while the Renew Me collection comprised refresh-and-go personal care to help consumers feel rejuvenated. The last collection, Relax Me, featured products with soothing and calming ingredients intended to help users unwind.
Meanwhile, International Cosmetic Suppliers' Hybrid Beauty collection featured multipurpose items, including a molded glass bottle with mascara wand, as well as tubes and tottles with a variety of applicators such as the EW D16 and D19 tubes with wand and stainless steel doe foot.
P2 Science debuted its CitroSperse line of sustainable pigments. Citropols can function as a replacement to silicone in skin care, hair care, deodorant and color cosmetic applications. The line is made from FSC-certified terpenes and is biorenewable, biocompatible and biodegradable.
For the full article, check out Global Cosmetic Industry's November 2022 digital magazine.