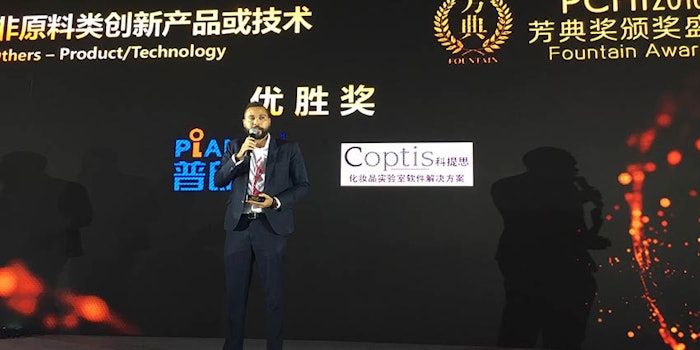 Coptis, which specializes in developing performance software solutions for cosmetic R&D laboratories, received the 2018 PCHi Fountain Award in the category of Product/Technology at the PCHi exhibition.
The Fountain Award recognizes technology and innovation in the personal care industry. Winners were selected from more than 103 product entries; they were judged in two rounds by nine leading experts from the cosmetics industry and government.
The awards were given at the 2018 PCHi Exhibition, held in Shanghai.
"Winning an award in a PCHi competition is incredibly valuable for Coptis because these awards are highly renowned in the cosmetics industry in China," said Coptia Asia-Pacific managing director Jonathan Coeur. "This award is also a major recognition of our team's efforts at developing, deploying, and maintaining proactive comprehensive solutions that optimize cosmetic R&D project development."