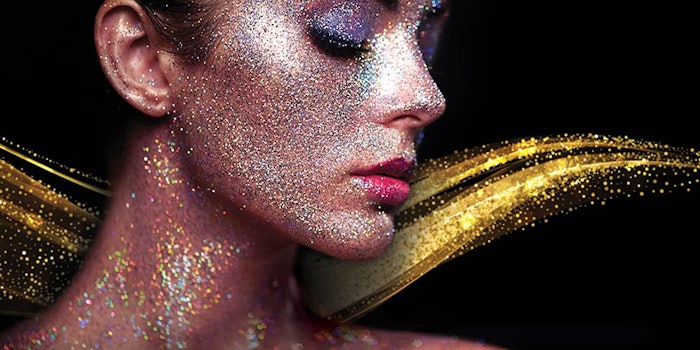 Croda showcased new ingredients and formulations at NYSCC Suppliers' Day 2018.
These formulations included the new Glam FX eyeshadow, Keep it Glassy lipgloss, Metallic Fusion lipstick, Cropure Mango Butter skin cream and Sensational Light Feeling sunscreen.
Among the ingredients presented were:
Moonshine Effect Pigments—A new range of borosilicate-based effect pigments that range from silky shimmer to intense sparkle.
Cithrol PGTL—A non-ionic water-in-oil emulsifier that serves as an alternative to traditional PEG-based systems, allowing formulators to reduce environmental impact via formulating cold process. 100% bio-based.
PoreTect—An eco-design active ingredient from Sederma, aimed at reducing conspicuousness of facial pores as a sign of aging. Re-invigorates the architecture of the dermis and epidermis, plumping and smoothing the skin. According to the company, Poretec is the first active ingredient that contains fully characterized peptides from vegetable origin.
Green Caviar—Inspired by J-beauty, a responsibly sourced vegetal caviar with hygroscopic properties that allow it to capture and retain water, avoiding hydration when extracted from its natural environment.
NYSCC Suppliers' Day was held May 15-16, 2018 in New York City.