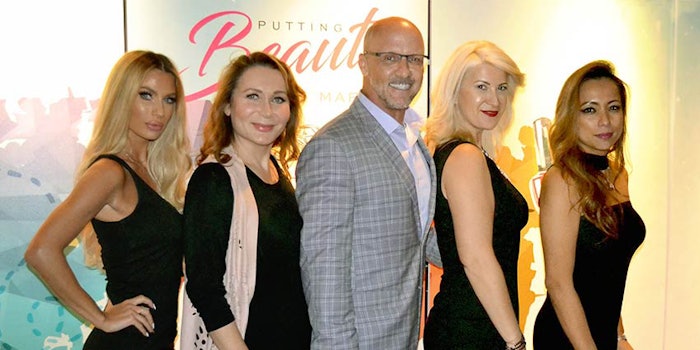 Cosmoprof North America (CPNA) hosted Putting Beauty on the Map, an exclusive sneak peek of global brands, in New York City.
The event featured 11 brands from three continents, all of which will be on display at the Cosmoprof North America exhibition. Each brand showcased products which catered to a specific trend.
Featured brands included:
18.21 Man Made (USA, Texas)—Trend: For Gent's Only
9Wishes (South Korea)—Trend: Instagrammable Mask
Bijoux De Pele (Brazil)— Trend: Fast Glam
Botanic Farm (South Korea)—Trend: Fermented Brews
Eleni & Chris (Norway)—Trend: Nature's Elements
O'o Hawaii (USA, California)—Trend: Crystal Energy
Pour Moi (France)—Trend: Geo Moisturization
RealHer (USA, California)—Trend: Empowerment
Restorsea (Norway)—Trend: Under the Sea
Rodial (United Kingdom)—Trend: Natural Botox
Yuni Beauty (USA, California)—Trend: Mindful Beauty
The Cosmoprof North America exhibition will be held July 29-31, 2018 at Las Vegas' Mandalay Bay Convention Center.