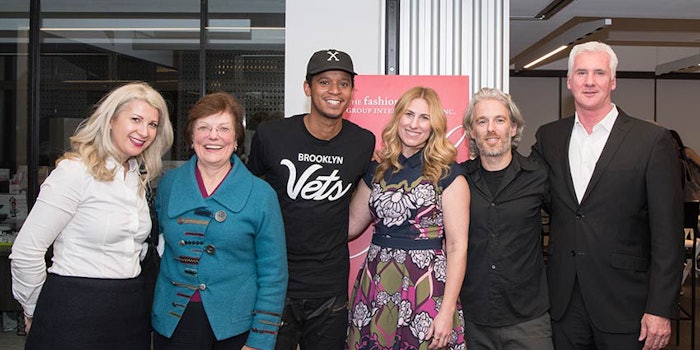 Multisensory product design can engage consumers by delivering heightened levels of consumer experience, thus creating stronger bonds with brands. But what does it really mean to create multisensory experiences, and what does it take to do it well?
Previously: High-oil Concepts for Multisensory Benefits
While brands figure out best practices, consumer demand already exists. A 2015 Mintel report noted:
"32% of Italian fragrance users are interested in fragrance that offers additional cooling or heating benefits when applied and 28% of German users are interested in bath or shower products with a warming effect on the skin."
"Nearly half of French fragrance users are interested in the concept of mood enhancing scents with an additional 43% interested in stress-relieving scents incorporated into products."
"[M]en engage more with visual benefits, as 46% of UK male body care users think a product is most moisturizing when it absorbs quickly."
"Built-in applicators or an indicator that show when a product is running out drives significant consumer's interest for 23% and 30% of UK consumers respectively."
Previously: More Than a Feeling: Multisensory in Bath & Body
A recent Fashion Group International (FGI) panel, led by Gail Vance Civille (Sensory Spectrum) and held at Symrise's New York studio, assembled a multidisciplinary group of creatives to discuss the opportunities for multisensory design.
In-depth: The Total Sensory Package for Multisensory Design
Don't Overdo It
Perfumer David Apel (Symrise) noted that by engaging the senses, brands create an emotional factor. He added that fragrance formulators must always tread a fine line of delivering upon consumer preference while occasionally pushing the sensory envelope to create memorability.
Lior Lev Sercarz (La Boîte Biscuits and Spices) concurred, saying that it's important to create sensory experiences that are unusual but still approachable. At the same time, he said, it is critical to "keep it simple" and to "deliver the message simply" so that the consumer has a clear takeaway.
Chef Roblé (Roblé & Co.) noted that while he likes to throw in elements of surprise, a successful multisensory experience doesn't try to "do too much."
Apel also warned that products that try to do too much and overload the consumer's senses won't work: "It's about awakening a couple senses, not all of them."
He added that, rather than overwhelming the consumer, brands should offer carefully curated moments of pleasure.
If an experience is too complicated or overwhelming it will have a numbing effect.
Products Should Do More for You
While multisensory design focuses on delivering multiple experiences, everything should coalesce into a single integrated experience for the consumer, the panelists agreed.
Kelly Jones (Kelly & Jones/Takasago) echoed Mintel's findings that consumers are already prepared for multisensory experiences and that new innovations such as Oculus Rift will push innovations further than ever before by "layering on sensory inputs."
Apel noted that multisensory products of the future will give consumers multiple benefits in a single, unexpected format. These products, he said, "should do more for you." 
Chef Roblé, meanwhile, stressed that successful multisensory experiences hit the right sensory cues for the situation—not necessarily engaging all five at the same time.
He added that by hitting the right senses in the right way connects with consumers' emotions. Sercarz, agreed, saying that if an experience is too complicated or overwhelming it will have a numbing effect.