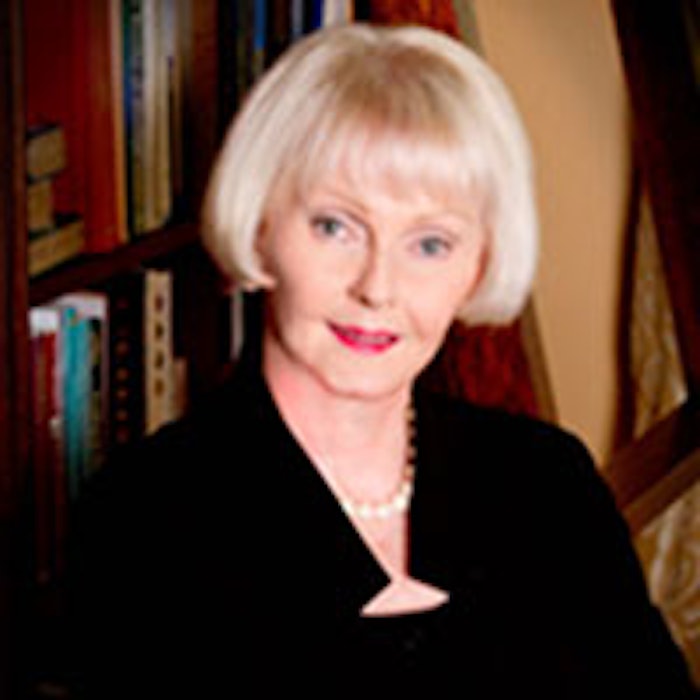 Women in Flavor & Fragrance Commerce (WFFC) will honor Kathleen Galvin, vice president of marketing and creative, Parlux Fragrances, at its 30th anniversary Open Dinner on September 20 at the Westmount Country Club in West Paterson, NJ.
Galvin has led the successful development and launch of many celebrity and designer fragrances such as Paris Hilton, Vince Camuto, Jessica Simpson, Marc Ecko, Queen Latifah, Rihanna, Natori and Nicole Miller.
"There has never been a time when I have not found the advances in our industry to be exciting," said Galvin. "The constant development of new materials and technologies continues to make what we do increasingly appealing and relevant to consumers and more of a contribution to their well-being."
Galvin made her foray into the cosmetics and fragrance industry at Helena Rubinstein in 1975 and what she learned there soon became a lifelong vocation. The native New Yorker who currently lives in Florida also devotes her energy to ADVA (Aid to Victims of Domestic Abuse), the American Cancer Society and the Susan G. Komen foundation.