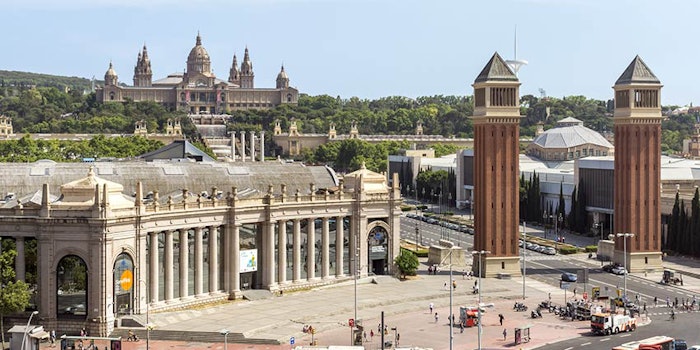 The coronavirus (COVID-19) outbreak has been affecting industry events such as Cosmoprof Bologna; however, in-cosmetics Global has announced the show will run on schedule at the Fira de Barcelona from March 31 to April 2, 2020.
Previously: in-cosmetics Global to Celebrate 30 years
Event organizers are following protocols set by the World Health Organization (WHO), as well as local and national Spanish authorities, but the situation is rapidly changing. Should advice from those respective bodies change, so will the event's position.
In efforts to ensure the health and safety of exhibitors, visitors and staff, in-cosmetics Global is working closely with the venue to establish measures that currently include:
Public health messaging is to be displayed and shared before and during the event.
Strengthened hygiene, sanitation and availability of disinfectants will be on site at venue across all public areas and high volume points of contact.
Hand sanitizer dispensers will be in every toilet around the venue.
Attendees will be strongly encouraged to disinfect their hands in the registration area before entering the event.
Shared equipment––microphones, headsets, presentation laptops, clickers, lab goggles, lab equipment and lab benches––are to be cleaned between each use.
Hand

sanitizer

wipes/dispensers will be at each interactive feature area to be used by all attendees upon entry and exit. Feature areas include: Sensory Bar, Make-Up Bar, Sustainability Corner, Innovation Zone, Formulation Lab, Marketing Trends, Technical Seminars, Workshops, Conference, R&D & Innovation Tours, seating areas, VIP, Exhibitor & Press Lounge.
Extra hand sanitizing counters are to be placed around the show floor.
There will be extra cleaning staff and increased routine checks.
Strict food hygiene rules are already in place, but extra vigilance will be taken as well.
Fira Barcelona's medical support will be enhanced and trained with the protocol local authorities have implemented in Spain.
All staff and suppliers will undergo awareness training on standard personal preventative measures, e.g. personal hygiene, frequency of use of sanitizing and disinfection products, etc.
"We stand in sympathy and support of everyone affected by the current COVID-19 outbreak, whether directly or indirectly," in-cosmetics Global president Mary Larkin said. "The exhibitions and events industry exist to provide platforms for people and industries to meet, to trade and to collaborate. We, as representatives of the exhibition industry, are committed to providing these much-needed places around the world, wherever we can do so."
Larkin continued, "When it comes to health we will rely on the experts in that field, from global bodies like the World Health Organization but also the national, regional and local health authorities where we are running our event. We will follow their advice to keep participants safe. Should these guidelines change, they will be applied to in-cosmetics Global and we will continue to update everyone involved on a regular basis."
For coronavirus-related event updates, visit www.in-cosmetics.com/help/coronavirus-update/