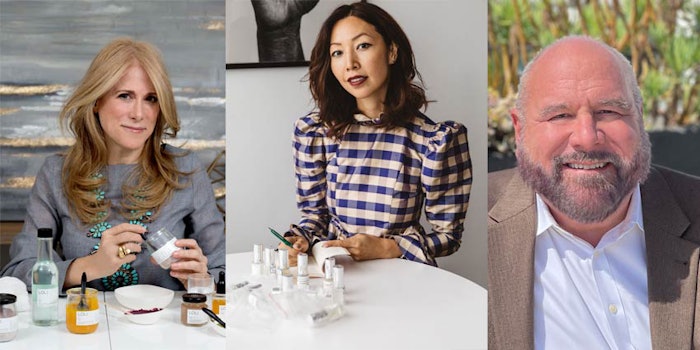 UPDATE: For a limited time, Beauty Accelerate's educational sessions are available for on-demand viewing for current and new registrants. Log in or sign up now for access through December 20, 2021.
Leaders from The Honest Company, Ellis Brooklyn and Loli Beauty will gather for the "Mindful Growth" session at Beauty Accelerate Virtual 2021 (October 18-21). Representing a trio of brands driving clean, eco-ethical innovation, these experts will discuss the market and consumer trends driving their missions, as well as the future of transparent, principled beauty. Registration is now open.
These executives will also offer perspectives on the relationship between eco-ethical missions and growth. Key topics:
The market/consumer trends driving their brands (demands for sustainability, transparency, etc.)
How each brand's missions drives product development, marketing and even retail strategies
The relationship between eco-ethical missions and brand growth
How brands achieve transparency
What's next in eco-ethical beauty
About Our Experts
Tina Hedges, CEO and founder, Loli Beauty, began her career at L'Oreal, Estee Lauder and LVMH before launching her own brand. Since its launch, Loli Beauty has gotten kudos from Vogue, Marie Claire and others.
Bee Shapiro, founder, Ellis Brooklyn, also serves as a beauty columnist for The New York Times, covering celebrities such as Naomi Watts, Kevin Hart, Alicia Keys and others. Shapiro's clean luxury fragrance brand is carried at Sephora, Ulta, Credo, Revolve and more. Ellis Brooklyn has been praised by Elle, The Today Show and more.
After years of growth and redefining the scale of clean beauty, Jessica Alba-backed The Honest Company launched an IPO in April 2021. Then came news that Honest Beauty was revamping its packaging to maximize sustainability. As chief innovation officer for the company, Don Frey is able to tap into 30 years of experience developing products in the personal care, beauty, baby and household cleaning industries. He previously served as vice president worldwide R&D at JAFRA Cosmetics International and ran his own consultancy. He has also held R&D roles at Avon Products and Procter and Gamble. 
View the full lineup of sessions here.