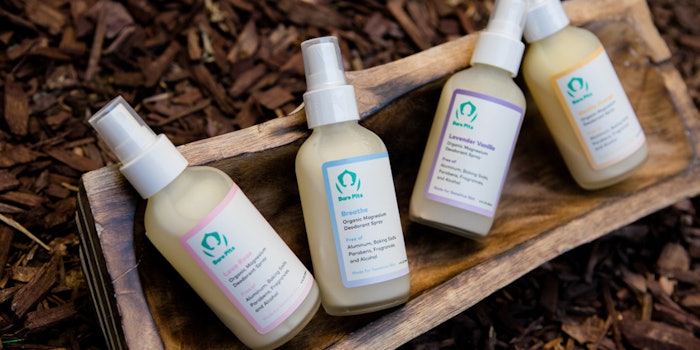 QVC U.S. and HSN have announced the third annual edition of The Big Find, an international product search to discover entrepreneurs with the next big brand or unique product.
Previously: QVC and HSN's The Big Find Embarks on Virtual Search for 2020
Through June 8, 2021 entrepreneurs, creators, and inventors with products in apparel, accessories, beauty, culinary, home décor, home innovations and/or electronics are invited to complete an online application, which includes a video submission highlighting their product and brand story.
Selected candidates will be invited to pitch their products by video-conference in August to a judging panel comprised of QVC and HSN merchandising executives, program hosts, and brand founders from established QVC and HSN brands.
Brands awarded "Big Tickets" will continue discussions with the QVC and HSN merchandising teams.
Previous beauty winners of the competition include Bellasonic, Mented Cosmetics and Bare Pits.
Mary Campbell, chief merchandising officer, Qurate Retail Group, and chief commerce officer, QVC U.S., said, "The Big Find has become our flagship program for product discovery, enabling us to assess thousands of entrepreneurs worldwide and introduce dozens of fresh new brands and innovative products to our customers each year. Our multiplatform video commerce experience gives entrepreneurs the unique opportunity to share their personal stories with millions of customers and start turning their businesses into nationally beloved brands. We have been so inspired by the Big Find brands we have launched thus far, and we look forward to finding even more products for our customers to love."
Mila Shmurak, founder and creator of Bare Pits, HSN Clean Beauty brand and Big Find 2020 winner, said, "The QVC and HSN platforms have allowed us to bring our brand to life in a way we never thought possible by being able to speak directly to the customer about how underarm care is just as important as skin care and sharing what makes our products so unique and special. We are so grateful to have our dreams come true by being a part of this experience and to now be a part of the QVC and HSN vendor community. We look forward to growing our business together."