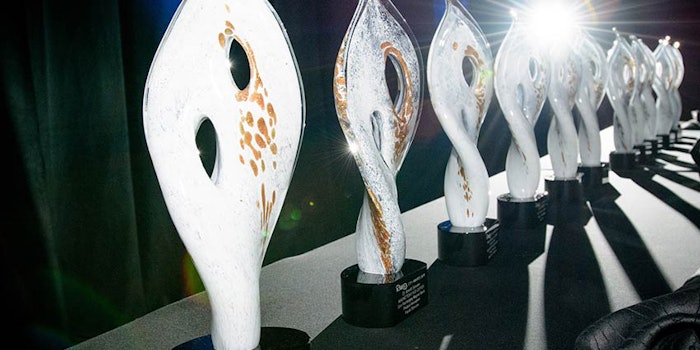 @ICMADTalks/ via Facebook.com
The Independent Cosmetic Manufacturers and Distributors Association (ICMAD) has announced the finalists for the annual Cosmetic Innovator of the Year (CITY) Awards, honoring industry contributions, product innovation and advertising/marketing concepts within the cosmetic and personal care industry during.
"Since the inception of ICMAD's CITY Awards in 1995, we have been recognizing and celebrating the creativity and ingenuity of our industry's professionals and their breakthrough innovations," said Pamela Busiek, ICMAD president and CEO. "We received many outstanding nominations this year and it is my great pleasure to congratulate this year's finalists. I look forward to celebrating their collective success at ICMAD's CITY Awards dinner and celebration in Las Vegas on July 30."
This year's nominees include:
Face/Nails
AmazingCosmetics, Illuminate Primer Highlighter
Colorescience, Sunforgettable Total Protection Brush-On Shield SPF 50
Peter Thomas Roth, Skin to Die For, submitted by World Wide Packaging, Inc.
Facial Skin Care Product
Colorescience, Total Eye 3-in-1 Renewal Therapy SPF 35
COOLA Suncare, COOLA Full Spectrum 360° Sun Silk Drops SPF 30
Jandy Brands Inc. (Kocostar USA), Lip Mask
Bath & Body
Parodi Professional Care, Parodi Comforting Muscle Lotion
Visha Skincare, Face 2 Feet
Y Inc., Bodipure/Keratin Gloves and Keratin Socks
Hair Care

Luxury Brand Partners, R&Co. Spiritualized Dry Shampoo Mist
Mirai Clinical, Hair Brush with Brush Liner
Ouai, Anti-Frizz Sheets
Accessories & Tools
Ardell Lashes, Magnetic Lashes
Foreo, UFO (Ur Future Obsession)
Orchard Custom Beauty, Ergonomic Wedge Blending Sponge
Organic
Biomod, Nature Source Dry Mask
One Love Organics,  love + charcoal masque
Skinfix Inc, Skinfix Renewing Scrub
Luxury Items
ColorProof, BioRepair-8 Anti-Aging Scalp & Hair Therapy System
House of Sillage, Limited Edition Lipstick
Replenology, Replenology Hair Care
Campaign of The Year
Atlantic Coast Brands, I Want My Hair Back
Ecru New York, Born in the Salon
Grande Cosmetics, LLC, Grande Cosmetics: 10 Year Anniversary
Innovative Company
Dynamic Blending, Project Ignite
Iontera Inc. (Patchology), Patchology
Replenology, Replenology Hair Care
Charitable Company
Arbonne Int'l., LLC, Arbonne/ Arbonne Charitable Foundation
Freedom, Freedom Natural Deodorant
Monat Global, CSR Program, Monat Gratitude
Entrepreneur of the Year
Cao Cosmetics- Alee Cao
Sundial Brands – Rich Dennis
Vertere Skin Care (b.hilt Cosmeceuticals LLC) – Bethany Hilt
Best All Around Indie Brand
Nat-A-Tat2 Tattoo Aftercare Kit
Skin Fix
Tiffany Andersen Brands
Best All Around Brand
Amika
Coola Suncare
Ouai Hair Care
Green Brand
BASF Care Creations
One Love Organics
Tiffany Andersen Brands
The 2018 CITY Awards will be held July 30 at Las Vegas' Mandalay Bay Resort and Casino, in conjunction with Cosmoprof North America. The evening will include a dinner and award presentation, along with live entertainment. For more information or tickets, visit https://www.icmad.org/.