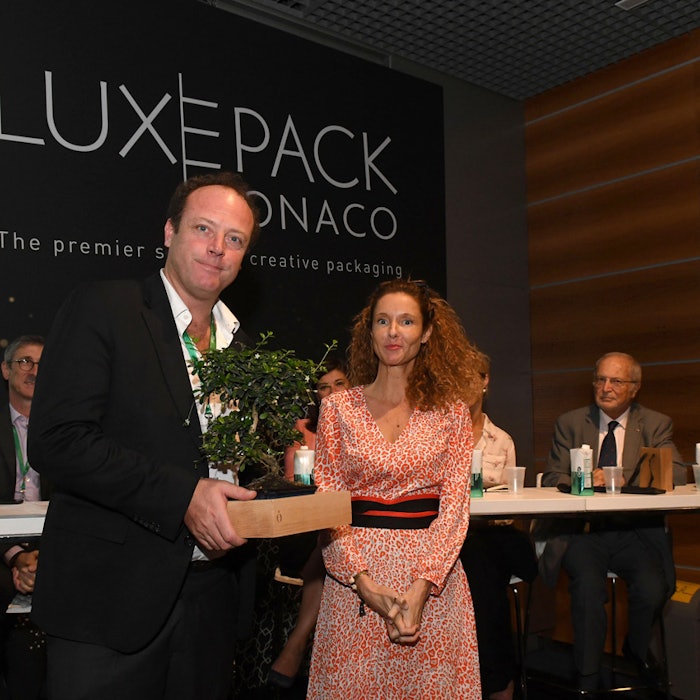 During Luxe Pack Monaco, held on October 1-3, 2018, Verescence, a company specializing in glassmaking for perfumery and cosmetics, placed special emphasis on its sustainability strategy and eco-friendly products. 
Verescence partnered with Givaudan in order to create an eco-designed perfume bottle, Upcycled, specifically for Luxe Pack Monaco. According to Verescence, the eco-design pertained to both the bottle (pictured) and the fragrance. The glass cap and bottle are reportedly 100% recyclable. The glass weight was reduced from 180g to 130g, "for a lower impact on the environment" (-21% of greenhouse gas emissions). The silk-screening and lacquering were also eco-designed. 
In addition, Verescence was awarded the Luxe Pack in Green Prize in the Responsible Initiatives Category with its "Glass Made to Last" policy. 
Other eco-friendly solutions from Verescence include:
Bvlgari Man Wood Essence with Verescence's NEO Infinite Glass; and
Guerlain Orchidée Impériale jar.