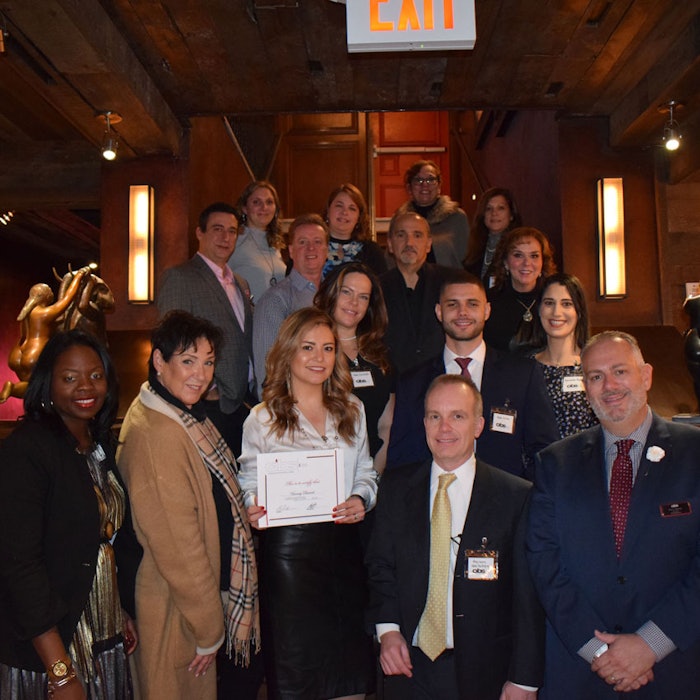 On Tuesday, December 4, 2018, Cosmetic Industry Buyers and Suppliers (CIBS) hosted its December FIT Scholarship & New Member Luncheon.
During the event, CIBS president Benny Calderone, along with scholarship co-chairs Annette Saenger and Ukachi Anonyuo, presented FIT student Jacqueline Goodspeed with a $2,500 scholarship, which was meant to honor long-time CIBS member Jim Slowey who passed away earlier this year.

Also during the event, a record-breaking 61 new members were inducted into the association. 
The luncheon was held at Bond 45 in New York City.