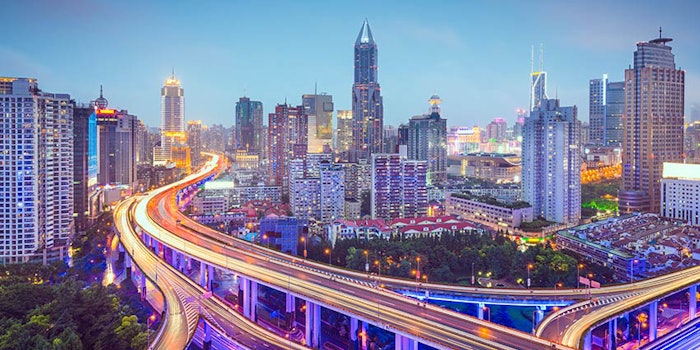 ADF&PCD Shanghai has unveiled its ADF Conference 2019 programming.
Brands including L'Oréal, Beiersdorf and Kao will take the stage, showcasing their latest technologies.
Day One
Willie Wan, senior packaging manager, L'Oréal, will discuss market trends, challenges and opportunities
Martin Kung, Technopack agent and managing director, Shanghai Nuozhong Packing Tech, will present Technopack's innovations within the aerosol can market
Georges Bouille, consultant, Lindal Group, will explore  compressed air systems, including innovations, user experience, regulations and opportunities
Jianjun Guo, general manager, Zhongshan Weiyuan Packaging will present the company's latest dispensing systems for personal care
Ofer Nir, vice president, marketing and business development at Velox Digital will discuss 'unleashing the power of digital decoration for mass production;' during his presentation, he will detail Velox's digital, direct-to-shape decoration solution, share insights about the world of mass production digital packaging decoration, and explore how brand owners can leverage decoration technology as part of their brand strategy
Seomon Wu, sales director at Shanghai JND Plastic Products, will close day one by showcasing the company's latest developments addressing ingredient protection, sustainability and user-friendliness
Day Two
The day will begin with a keynot presentation from Bernhard Felten, global packaging—technology innovation at Beiersdorf
Yashima Noboru, senior manager, R&D—core technology—packaging development research at Kao Japan will lead a session introducing the company's philosophy and action on plastic packaging, and detail its 4R campaign (reduce, reuse, replace, recycle); he will also present Kao's new 'Smart Holder' packaging
Matias Levit, CEO of Condensa, will discuss improving speed to market, attracting millennials and sustainability
Alexander Hinterkopf, CEO, Hinterkopf GmbH, will present the company's new generation D240.2, which is debuting its upgrades at the show
Sandy Luo, sales director, Zhejiang Jinsheng New Materials Co, will discuss airless systems innovations within the cosmetics and personal care markets
Peter Lamboy, consultant, LPC, will present the company's previously unseen aerosol can with new valve system
Yoshino Lizuka, R&D, Toyo Aerosol Industry Co.T, will discuss the company's DUAL system-Double-bag Ultimate Aerosol
Ric Berger, director of sales, Clayton Corporation, will close the show by addressing the company's eco-friendly technology for long-distance spraying, high-volume dispensing and foaming with inert gas
"Every year we attract the biggest names to speak at the show, and this year is no different," said Paul MacDonald, global brand director, Easyfairs Packaging Portfolio. "In fact, I believe that this year we have more of the best and brightest minds than ever before. I can't wait to hear what insights and expertise these leading figures have to offer our visitors."
ADF&PCD Shanghai 2019 will be held March 27 & 28 at the Shanghai Convention & Exhibition Center of International Sourcing.