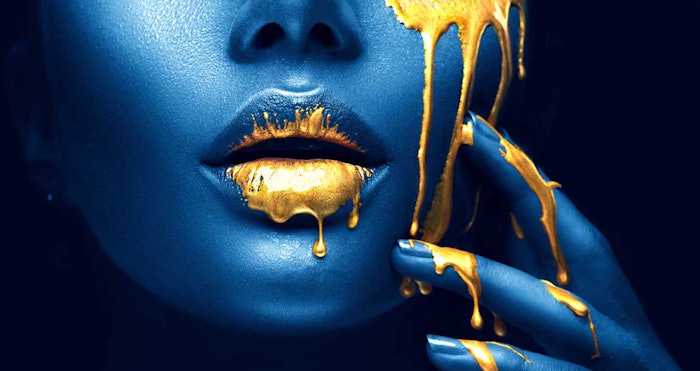 in-cosmetics Global 2019 wrapped up its first day with the announcement of its annual award winners.
Judges this year seemed particularly interested in ingredients that energized skin to ultimately improve its appearance from the bottom up, as seen in winners from the Innovation Zone, for sustainability and "rising stars."
Texture also reigned at this year's awards, showing the industry's increasing attention to the "feel-good" nature of beauty. Sensorial powders, emulsifiers and other texturizers were honored.
The winners were:
Rising Star Award
Winner: Vitalab
The Rising Star award honors a first time-exhibitor in order to show off the industry's best newcomers. According to judges, Vitalab showed an "incredible range," "great innovation" and, in the words of one judge: "Just wow."
Vitalab launched Vita Rosalience at this year's event, an anti-aging active based on Japanese rose meant to promote collagen synthesis and energize skin.
Green Ingredient Award
Bronze: Vitalab, NutriVita
Silver: Lumicrease blue ingredient, Lipotec
Silver: Skinhairgium, Laboratoires Expanscience
Gold: Sarcoslim Re-Shape PRCF, Vytrus Biotech
All nominated technology for the Green Ingredient Award were launched at least two years ago, giving time to measure their impact on creating environmental and social sustainability. Sarcoslim Re-shape is intended to increase cell energetic metabolism in order to reduce fat while tightening tissue and improving skin structure.
Sensory Bar Award
Bronze: Aqupec MG N40R, Sumitomo Seika
Silver: Adeka NOL GT-730 & GT-930 Thixotropic Memory Gel, Adeka Europe GmbH
Gold: A Sensorial Journey with Orgasol Powders, Arkema
A Sensorial Journey with Orgasol Powders was selected out of the entries to the Sensory Bar, celebrating innovative sensorial developments. For this product, Arkema created ultrafine powders to transform consumer beauty experiences; the powders' spheroidal shape is meant to enable spreading for a velvety skin feel and powdery finish for easy glide-on application, sebum and shine control, better delivery and optical effects.
Make-Up Bar Award
Bronze: Intenza Glitter Effects, Sun Chemical
Silver: Cameleoncaps, Tagra
Gold: 100% Natural or Innovative Textures!, Daito Kasei Europe
Selected from all entries to the Make-Up Bar, technology-based Daito Kasei Europe places a large focus on texture, one of the leading trends in the 2019 awards.
Innovation Zone Awards
Active
Bronze: Darkenyl, Givaudan Active Beauty
Silver: Look Oléoactif, Hallstar
Gold: Olea Vitae PLF, Vytrus Biotech
Olea Vitae PLF reportedly compelled judges with interesting action, "great claims" and high efficacy. It works to reenergize mature skin by triggering cell revival, meant to provide an anti-wrinkle, repairing and firming effect.
Functional
Bronze: EMC30 PolymerExpert
Bronze: CareMag D, Clariant
Silver: InstaMask, Vantage Specialty Ingredients, Inc.
Gold: Emulium Illustro, Gattefossé
Gattefossé's natural ingredient was chosen for its high performance at stabilizing cosmetic emulsions. The w/o emulsifier has been positioned mainly in color cosmetics to create textures ranging from fluid to thick, but may also be used in skin and sun care formulations.
The awards were presented on April 2, 2019, after the first day of in-cosmetics Global.