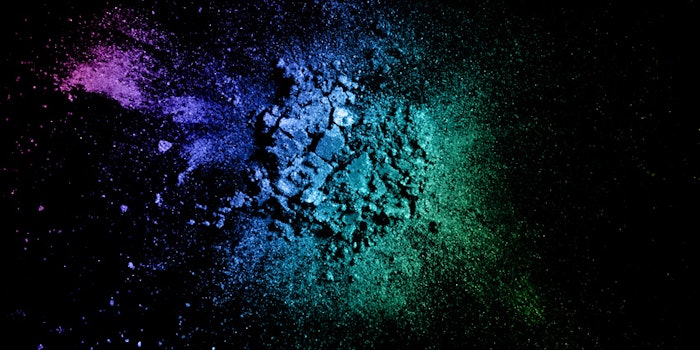 The in-cosmetics North America Awards ceremony was held on October 24, 2019, in New York City. 
The four award categories included the Innovation Zone Best Ingredient Award, Sensory Bar Award, Make-Up Bar Award and the winner of the Formulation Challenge.
And the winners are...
Innovation Zone Best Ingredients Award: Mibelle Biochemistry's 

Black BeeOme, an ingredient derived from the fermented honey of a "rare and old" honey bee species. Black BeeOme is meant to regenerate the skin flora and restore the skin barrier.

Sensory Bar Award: 

Seppic's Sunshine & Pixie Dust SPF30. The suncare emulsion contains glitter and brings SPF 30+ protection while leaving skin soft, moisturized and gleaming.

Make-up Bar Award: Natura-tec's DIY Super Glow. The frosted metallic eyeshadow offers a soft, creamy texture that easily glides onto the eyelid. 
2019 Formulation Challenge Champion: Swiss American. The contract manufacturer's Wise Beyond the Years serum was created for mature male consumers and is meant for the face, neck and hands. 
The awards were judged by Pilar Ramírez, formulations R&D leader at Kimberly Clark Mexico; Muriel Pujos, technical and scientific director Skin Care at Coty Mexico; Stacie Abraham, regulatory program manager at UL; Sarah Jindal, senior global analyst at Mintel; Mark Chandler, president of ACT Solutions; and Jennifer Karuletwa, creative contributor and business leader at PeclersParis.
Daniel Zanetti, exhibition director at in-cosmetics North America, said, "The innovation on display at this year's event has been remarkable, with so many suppliers showcasing ingredients that will inspire those responsible for the creation of new beauty products. The winners of this year's awards are truly leaders in this industry and we're proud to recognize their achievements at the end of a busy and rewarding day."