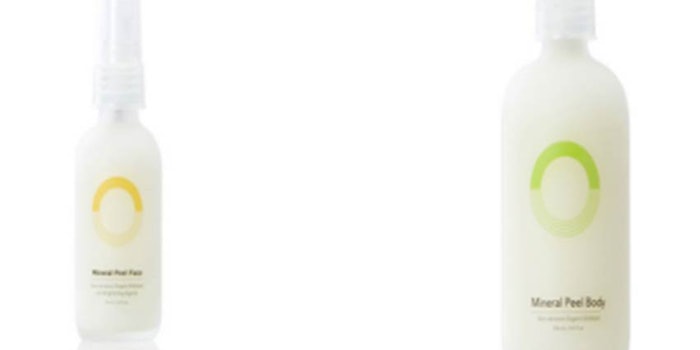 Beauty Pitch 2016, presented by Cosmoprof North America and the Professional Beauty Association (PBA), honored six entrepreneurial beauty companies that are poised for the next phase of growth.
In the Startup category, The Kirschner Group, Inc. awarded Sunlights Balayage, Inc. with a cash infusion of $5,000. The company is known for its "little black dress" of hair lighteners, which "has the ideal consistency for balayage highlighting but also achieves an extraordinary amount of lift very rapidly while simultaneously leaving the hair in excellent condition."
Founder Candy Shaw, a veteran hairstylist, said she created the product because foil highlighting lighteners are simply not compatible for use in balayage due to their gritty consistency. Sunlights is a kaolin clay-based lightener, which causes it to be smooth, silky and conditioning while performing the balayage process. Sunlight Balayage's offering reportedly works with any cream developer and current color line, making it extremely versatile.
Shaw also told the judges that a strong focus on educational programs and cost-savings were the big benefits that the brand and its "Balay Box" bring to salon professionals who want to offer balayage hair painting artistry to their customers. 
The brand manufactures mineral peels for face and body, as well as an oxygen face cleanser with collagen.
In the Established Category, TSG Consumer Group, which previously invested in IT Cosmetics, awarded P3 Pure with a cash infusion of $10,000. The company manufactures a range of natural aluminum-free deodorants, called Primal Pit Paste, and lip balms.
P3 Pure's founder, Amy Cazin, said she initially created Primal Pit Paste for herself and her family by using kitchen ingredients. "I  really felt I needed to create something because nothing at the health food store worked that was natural," she told the beauty pitch judges. 
Beauty Systems Group (BSG) selected O.R.G Skincare for a unique distribution partnership. O.R.G. Skincare will receive placement on BSG's online platform and in 1,200 stores nationwide.The Asian skin care brand manufactures mineral peels for face and body, as well as an oxygen face cleanser with collagen.
Alexandria Professional, which produces body sugaring and skin epilation products that offer painless hair removal, was awarded the Audience Choice Award. The company will receive a 12-sq-m ready stand booth at CPNA 2017 and a one-year PBA Membership.
More than 1,000 attendees gathered last night to watch Beauty Pitch 2016, in which six beauty companies, in two different categories, pitched their products before a live audience and celebrity judges including John Paul DeJoria and Kevin Harrington. 
"Beauty Pitch showcases the drive, the ingenuity and the focus of the beauty industry," said said PBA executive director Steve Sleeper. "This event was created to provide beauty entrepreneurs with an opportunity to raise their visibility with investors, the industry and consumers."