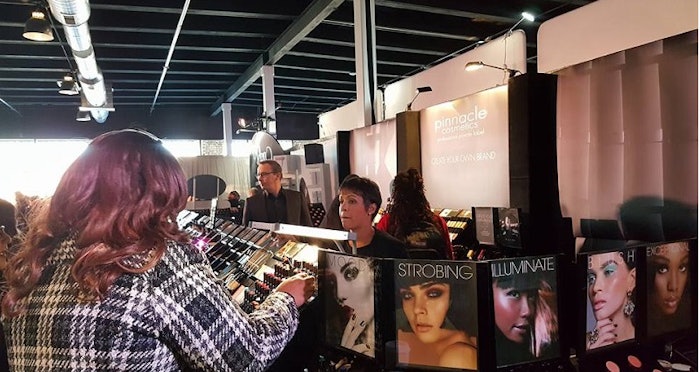 On November 12th and 13th, The Makeup Show Chicago returned to the Midwest for their annual makeup show. Hosting it for the first time at the Revel Fulton Market on the west-side of Chicago, The Makeup Show kicked off the event with keynote speakers, hands-on workshop, and over 40 exhibitors.  With thousands of make-up fans and industry leaders in attendance, the two day event celebrated the state of cosmetics today and where the industry is heading.  
Education, Determination and Innovation
A major highlight of The Makeup Show was its focus on bringing education to makeup artists and consumers. Panels and keynote speakers gave insights into what it takes to make it in the make-up industry. At the Saturday panel entitled "Our Industry Today", makeup artists from all areas of the profession (TV, film, bridal, and beauty) discussed this topic. The panelist agreed that determination and hard work were the keys to a successful career in cosmetics. In addition to the several business panels, there were keynote speeches from Mario Tricoci, Vivian Baker, and Yaneek Procotor.
Trends: All-inclusive Cosmetics and Cruelty-free    
Many of this year's popular cosmetic trends were on display at The Makeup Show. Everything from matte lipstick and natural looks to K-beauty and all-inclusive makeup. Among the booths was AJ Crimson, a company that specializes in makeup for all ethnicities. Brands like Kat Von D Beauty, Alcone Company, and London Brush Company sported their cruelty free products.
Products, Products, Products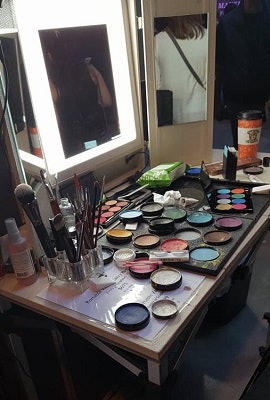 At the event, there were over 40 exhibitors on display. Major brands such as Mac Pro, NARS Cosmetics, NYX Professional Makeup and Smashbox Cosmetics all were there and educating their consumers. Among these brands were also indie beauty brands like Crown Brush, Mustaev, and Static Nails. The most anticipated product at the show was Kat Von D Beauty's Alchemist palette, which was available in limited quantity before its official December launch.  
Closing with Kat Von D
Closing out the two day event was a surprise appearance from beauty icon Kat Von D herself. In her 30 minutes Q & A, she discussed the importance of creativity and innovation in the makeup world, stressing "making yourself the best product."
To learn more about The Makeup Show, visit them at http://www.themakeupshow.com/.