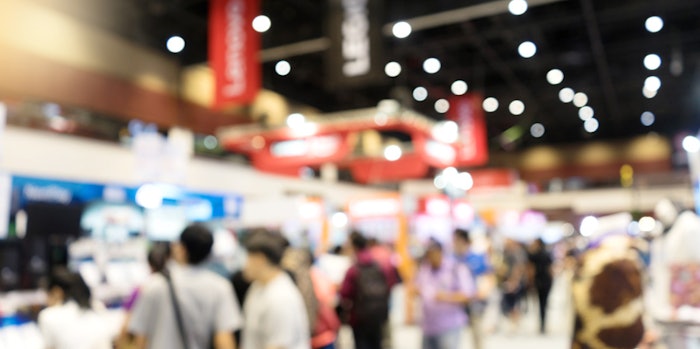 Cosmoprof Asia announced the rescheduling of Cosmopack and Cosmoprof Asia to November 2021, with a virtual exhibition slated for November 2020.
Asia's international trade fair, originally scheduled for November 11-13, 2020, will be transformed into the first-ever Cosmoprof Asia Digital Week that offers companies and professionals "a vehicle to continue business, view products, meet clients and potential customers, and stay up to date on beauty trends and technology in 2020." 
The Digital Week will take place from November 9-13, 2020. There reportedly will also be a brand-new business matching platform with an online product showroom featuring the latest offerings in cosmetics, packaging, tailor-made virtual meeting, meeting planner, live chat, instant video conferencing, enabling buyers and suppliers to enjoy a hasslefree online networking experience. 
Additional features include:
Virtual factory visits (video tour) by packaging and cosmetics suppliers
Cosmo Virtual Stage—a virtual main stage with live demos and sharings and interviews by beauty KOLs
Cosmotalks – The Virtual Series with more than 20+ expert-led live seminars and panel discussion
Cosmoprof Asia Digital Week is free for all trade visitors. For more information, visit www.cosmoprof-asia.com
David Bondi, senior vice president – Asia of Informa Markets and director of Cosmoprof Asia Ltd said, "Though nothing can replace the spirit and magic of attending Cosmopack and Cosmoprof Asia in person, we aim to provide an extraordinary digital experience in November. We have a responsibility to the worldwide beauty industry to help companies and professional survive and thrive amidst this time."