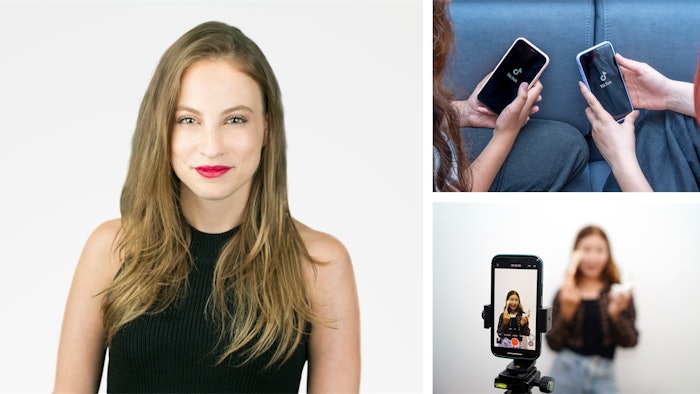 [UPDATE: ALL Beauty Accelerate SESSIONS NOW AVAILABLE ON-DEMAND] 
Content accessible to current and new registrants.
TikTok has more than 1 billion monthly active users, 150 million of which are in the United States. Eighty percent of the platform's users are younger than 40. For these reasons, TikTok has been the go-to space for beauty brands seeking to connect with Gen Z and millennial consumers. 
At the same time, online searches continue to be the go-to way shoppers across generations research ingredients, products and trends, often migrating social media interest to online queries.
Next month, the 4-day Beauty Accelerate Virtual will host "Top Growth Trends Beauty in Social & Search," an exclusive briefing from Spate Co-Founder Yarden Horwitz, who will review the latest search and social media data (particularly TikTok), highlighting growth opportunities across product categories, including hair, skin and color cosmetic innovation.
Attendees will come away with new insights to fuel business planning, marketing and product development.
>>>REGISTRATION IS NOW OPEN FOR LIVE/ON-DEMAND ACCESS.<<<
Horwitz recently explained how search and social platforms reflect consumer mindsets:
Trends tend to fall within one of the following categories:
big on search, low views on TikTok;
small on search, significant views on TikTok;
big on search, big on TikTok;
small on search, small on TikTok.
We like to look at these trends as follows:
Trends that are big on search show that there is consumer intent to purchase or engage with a trend. If these trends have low views on TikTok, there's an opportunity for brands to seize on this opportunity by creating content to establish themselves as a trend leader with a specific audience.
Trends that are big on TikTok but small on search are significant for content visibility but may not be reliable for development or marketing campaigns beyond social media.
About Our Expert
Yarden Horwitz is the co-founder of Spate. Spate analyzes millions of online consumer searches to identify the next big trend. Recently, Spate added weekly TikTok data to its search data platform, allowing brands to "see which trends are making an impact beyond the popular [social] platform."