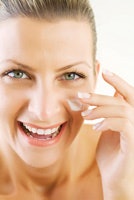 Live Date: August 20, 2008
Cost: FREE!
Sponsored by:


GCI magazine hosted a one-hour webinar on the $65 billion skin care market. Guests discussed the current market for skin care, including trends impacting skin care:
Current global market conditions
Marketer philosophies and strategies
Challenges in ingredients, sourcing and formulating
Retail channels
If you manufacture or market skin care, you don't want to miss this comprehensive webinar event.
By registering for this webinar you agree to our registration policy.
Speakers:

Virginia Lee
Virginia Lee is a Senior Research Analyst at Euromonitor International, which she joined in 2000. In her role, she helps Euromonitor's clients make informed strategic decisions by providing insights into consumer trends, new products and retail channel developments.
Virginia has shared her knowledge of cosmetics and toiletries, health and wellness, and packaged foods at numerous conferences— including Cosmoprof Cosmetica, HBA Expo, Accelerating the Future – Ingredients & Technology Conference, Advanced Technology Conference (ATC) Americas Skin & Hair, Natural Products Expo East, and Worldnutra. She has been widely quoted in the media, including Business Week, Time, the Wall Street Journal, The New York Times and the Financial Times.
A graduate of Dartmouth College, Virginia has lived in South Korea, Montreal and Boston. She now calls Chicago home.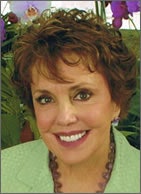 Linda Marshall
Linda R. Marshall was born and reared in Utah, and attended Brigham Young University and the University of Utah. After a series of marketing jobs in the fashion and beauty industries, she became president of Elysée Scientific Cosmetics in 1975.
Because of her knowledge and experience in the beauty industry in 1977, Linda became the only woman on the Board of Directors of the Cosmetic, Toiletry, and Fragrance Association (now the Personal Care Product Council), the trade association that has represented the entire cosmetic industry since 1894. A year later she became the first woman elected to the Executive Committee of CTFA. She continues to serve on the Board and the Executive Commettee and is chairman of the the Small Business Committee.
In 1986, Marshall formed a company with Dionne Warwick to market a line of perfume and fragrance products under the name "Dionne." Linda has personally helped many well-known celebrities with their beauty and skin care needs. In 1994, Linda and Stefanie Powers formed a partnership on the development of a unique aromatherapy fragrance line bearing Stefanies name. In November 1998, the Stefanie Power's "Rare Orchid." EDT Spray and Body Moisturizing Spray was launched on QVC.
Listed in Who's Who in America, Who's Who in the World, and Who's Who of American Women, Linda has been recognized as a leading woman entrepreneur, and she was recently appointed as an Honorary Chairman on the President's National Congressional Committee, Business Advisory Council, to represent Wisconsin. Among her proudest titles is "Mom" used often by her son, John; and "Grammy" used by her two grandchildren, Jadyn and Ryan, who live in Madison, Wisconsin, and are part of Elysée.