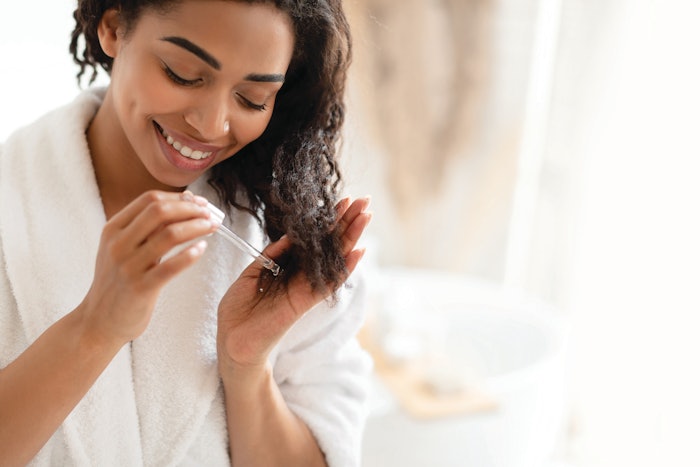 To better help R&D and marketing teams in their product innovation journeys, Global Cosmetic Industry has launched a monthly series breaking down not only the latest ingredients, but also the trends, market data and relevant claims those technologies respond to. From consumer search data to advancements in sustainable chemistry, this regular bulletin will help beauty professionals scope out their next differentiating breakthrough.
Top-trending Beauty Ingredients in Search
Spate recently assessed ingredient search volume alongside the beauty category, unearthing some of the sector's fastest-growing trends. Per 12-month search data ending October 2022, Spate found that rosemary, tretinoin and minoxidil trended amid rising interest in addressing hair loss solutions. At the same time, consumers sought natural hair styling concepts, leading to an uptick in "sea salt" searches.
In skin care, "snail mucin" searches jumped amid a rise in interest in dewy skin, while clascoterone trended in searches related to both acne and hair loss. Finally, Spate found that tepezcohuite trended in searches related to psoriasis and acne.
Hair Care's Top-trending Ingredients
Treatment-related hair ingredients have dominated searches, per Spate data. The most queried hair growth ingredients included rosemary oil, pumpkin seed oil and minoxidil.
For the full article, check out Global Cosmetic Industry's February 2023 digital magazine