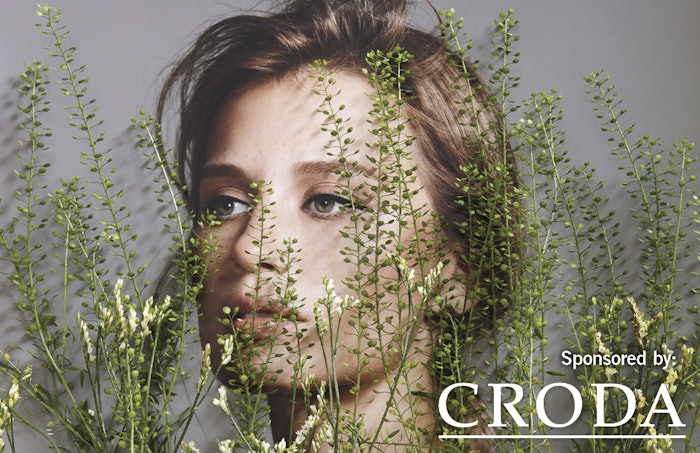 To win in today's booming, competitive beauty market, brands need smart science, sustainable innovation, a broad palette of impactful ingredients, differentiating formulations, and trusted innovation partners. In response, Croda has continuously evolved its services and technologies to meet the challenges and demands of today's industry. Here are four ways the company is pushing beauty into new territory.
1. Taking indie brands from concept to shelf
Indie brands are known for their innovative, thoughtful concepts, but they also require innovation partners that can successfully take them from concept to shelf. With extensive expertise in specialty ingredients and chemical innovation, Croda aims to empower indie brands to create exceptional products that meet their unique needs. Here are a few ways in which Croda can assist indie brands in formulation development:
Ingredient expertise: Croda provides access to a diverse portfolio of high-quality specialty ingredients (see "Cross-category innovation: hair, skin & sun care") that can enhance the performance, functionality and sustainability of indie brand formulations. The company's team of experts can help indie brands select the most suitable ingredients for their specific product goals.
Formulation support: Croda offers technical guidance and assistance throughout the formulation process (see "Inspiring formulation expertise"). Its experienced chemists can collaborate with indie brands to optimize formulations, troubleshoot challenges, and ensure compatibility and stability of ingredients.
Regulatory compliance: Navigating the regulatory landscape can be complex for indie brands. Croda can provide valuable support in understanding and meeting regulatory requirements, ensuring that formulations comply with relevant safety, environmental, and labeling standards.
Collaboration and education: Croda fosters a collaborative approach by engaging in knowledge-sharing activities and providing educational resources. It organizes workshops, webinars and seminars to equip indie brands with the latest formulation techniques, industry insights, and market trends. Croda also offers e-books specifically catered to indie brands, including the recently launched e-booka, "Everything you need to know about formulations for indie beauty brands."
By leveraging Croda's assistance in formulation development, indie brands can benefit from Croda's comprehensive support network and enhance their product offerings, market competitiveness and overall success.
2. No-compromise sustainability
Croda is meeting the rising brand, consumer and retailer demands for sustainable products by investing in innovation, product design and flexible operations, while also collaborating with its supply chain to develop personal care ingredients that offer greater benefits while minimizing their environmental footprint.
Renewable, bio-based surfactants
Croda's ECO Range of 100% renewable, 100% bio-based, vegan and cruelty-free surfactants perfectly illustrate the company's approach to sustainabilityb. The range substitutes EO (ethylene oxide) with bioethanol sourced from renewable biomass (RSPO supply chain certified via Mass Balance). This approach to production significantly elevates the bio-based content of ethoxylated products while reducing the company's dependency on fossil fuels. Additionally, all ingredients in the low-1,4-dioxane ECO Range are manufactured using renewable energy, without compromising on performance compared to traditional petroleum-based options. The USDA-certified biobased ECO Range therefore ensures brands no longer need to make a tradeoff between achieving their sustainability objectives and delivering high-performance products to their consumers.
Growing biotechnology & natural ingredient expertise
Croda's ongoing investments in sustainable innovation include its acquisition of Solus BioTech, a specialist in high-performance, biotechnology-derived ceramides and phospholipids. The acquisition provides a broadened range of ingredients for luxury beauty customers in Asia and around the world while also catering to increasingly popular fermented ingredient and holistic wellness claims.
Ceramides account for more than 50% of the skin's composition and play a vital role in maintaining a healthy skin barrier. The topical application of ceramides can promote efficient repair of the skin barrier, resulting in moisturized, supple and smooth skin. Phospholipids, on the other hand, possess exceptional moisturization potential and can form liposomes to deliver active ingredients effectively to the skin.
Meanwhile, Croda, via its Iberchem division, has acquired Parfex, a Grasse, France-based fragrance house specializing in regional natural raw materials. The addition of the company's nearly four-decade expertise provides customers with an expanded array of natural scent technologies that consumers prefer.
Looking ahead to 2030 goals
Beyond its current market-ready innovations, Croda has set a goal to achieve Climate, Land and People Positivity by 2030c. This vision for 2030 combines innovation, social responsibility and environmental stewardship to create a positive impact on the world.
Net Nature Positive means actively contributing to the preservation and enhancement of nature. Croda's efforts to reduce the risk of nature loss therefore render its ingredients the preferred innovations of sustainable brands.
Croda is also focused on making a positive impact to improve the lives of its employees and society worldwide by developing personal care ingredients that enhance health and well-being. For instance, Croda has surpassed its 2030 People Positivity target by protecting approximately 60 million lives from sun-related damage, seven years ahead of schedule. Furthermore, Croda considers all stakeholders in its ecosystem and strives to adopt best practices concerning the environment, labor, human rights, ethics, and sustainable procurement.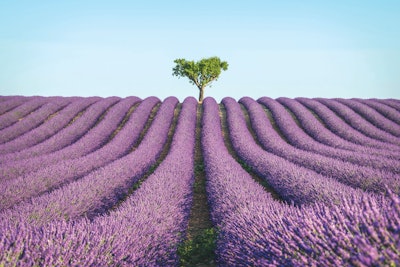 3. Cross-category innovation: hair, skin & sun care
In addition to the capabilities derived from its Solus BioTech and Parfex acquisitions, Croda houses unique, effective cross-category ingredient technologies from actives powerhouse Sederma and botanical extract specialists Crodarom and Alban Muller.
Next-level solar protection
Croda's wide range of sun care solutions enables the development of high-performance sunscreens that offer optimal protection against the sun's harmful rays, promoting healthier and safer skin care practices.
UV filters: Croda's UV filters offer effective protection against harmful UVA and UVB rays, playing a crucial role in preventing sunburn and skin damage.
Sunscreen actives: The company's innovative active ingredients enhance the performance and efficacy of sunscreens, providing improved coverage and protection against UV radiation.
Sensory enhancers: Croda's sensory enhancers are designed to improve the overall feel and texture of sun care products, making them more pleasant to apply and wear.
Photostability enhancers: To ensure that sunscreens remain effective over extended periods of sun exposure, Croda offers photostability enhancers that maintain the stability and integrity of the sunscreen formulation under UV light.
Sun care formulation expertise: In addition to individual ingredient technologies, Croda's team of sun care experts can provide brands with valuable assistance and support in formulating effective and cosmetically elegant sunscreen products.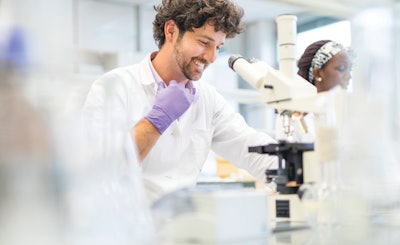 On-trend hair care
Croda's wide range of hair care ingredients delivers exceptional performance and multifunctional benefits that cater to the diverse and intricate requirements of today's consumers.
Conditioning agents: Croda offers a wide range of conditioning agents that nourish and protect the hair, leaving it soft, smooth and manageable.
Styling polymers: The company's styling polymers help to create various hairstyles while providing long-lasting hold and control.
Hair repair solutions: Croda's hair repair solutions target damaged hair, restoring its health and vitality.
In addition to a vast ingredient portfolio, Croda offers on-trend guide formulations for various hair care products, including shampoos, conditioners, scalp products, pomades, treatments, colorants, relaxers and styling products.
Furthermore, Croda's global network of hair care experts is specialized in in vitro claims substantiation to validate a variety of appealing claims made to consumers across a range of hair types. This expertise is supported by the company's Product Evaluation Center where a licensed cosmetologist can evaluate product characteristics on hair.
Empowering facial and body skin care innovation
Croda's range of skin care solutions spans active, emotive, effect and chassis ingredients that empower brands to create innovative and effective facial and body care products with unique textures and trendy concepts, meeting the diverse needs of consumers worldwide, regardless of their region or beauty routine. These technologies address the latest skin care trends and can be used to develop new products or to breathe new life into existing SKUs.
Croda has categorized its skin care technologies into the following categories: aging beautifully, body care, effortless cleansing, complexion-enhancing, moisturizing, pollution defense, and shaving and antiperspirants. Key technologies include the following.
Emollients: Croda provides emollients that moisturize and soften the skin, maintaining its smoothness and suppleness.
Anti-aging actives: The company offers innovative anti-aging actives that target wrinkles, fine lines and other signs of aging, promoting youthful-looking skin.
Skin protection agents: Croda's skin protection agents shield the skin from environmental pollutants and other harmful factors.
Using the product finder on Croda's website, brands can easily discover the perfect ingredient that aligns with their specific requirements.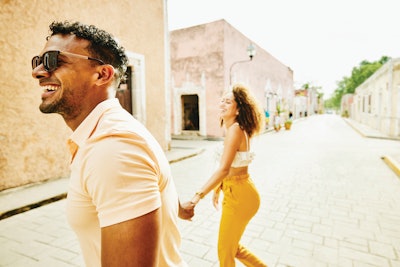 4. Inspiring & winning formulation expertise
In a rapidly changing world with constantly evolving trends and consumer needs, Croda offers both formulation inspiration and ingredient solutions for brands' next personal care formulations. Croda's team of formulation scientists and marketing experts is located around the world, allowing it to tap into a diverse range of expertise and local insights. Combined, these capabilities help brands stay ahead in identifying the latest trends and meeting the ever-changing demands of the beauty and personal care market.
Get started today
Croda's extensive ingredient knowledge, formulation expertise and ability to stay at the forefront of market trends empowers brands to create cutting-edge and effective personal care products that resonate with consumers and drive innovation within the industry. Want to get started? Begin your journey at www.crodapersonalcare.com.
Disclaimer:
The above paid-for content was produced by and posted on behalf of the Sponsor. Content provided is generated solely by the Sponsor or its affiliates, and it is the Sponsor's responsi­bility for the accuracy, completeness and validity of all information included. Global Cosmetic Industry takes steps to ensure that you will not confuse sponsored content with content produced by Global Cosmetic Industry and governed by its editorial policy.