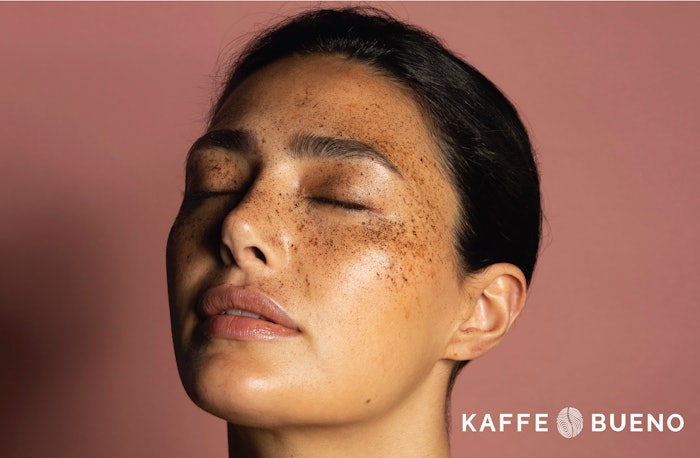 In 2022, the global clean beauty market was valued at $7.22 billion, according to Research and Markets, and is expected to reach $14.36 billion by 2028. To meet the growing demands for safe, natural and sustainable beauty, Kaffe Bueno is upcycling the by-products, or "waste," of coffee production—spent grounds—to unleash unique sustainable natural ingredients for the hair, skin and more.
The Untapped Value of Coffee
In 2021 alone, 10 billion kg of coffee were consumed worldwide, creating a massive waste stream of spent grounds. Just 1% of coffee beans' potential value is captured when these grounds are disposed of following the brewing of coffee. Worse, when these grounds are disposed of, typically to landfills or incinerators for energy production, they release tons of methane emissions, which are 25-80 times more environmentally harmful than CO2. For perspective, 10 m tons of discarded coffee grounds will produce the same emissions as 40 million round trips from Copenhagen to New York.
In 2016, Kaffe Bueno foundersAlejandro Franco, Juan Medina and Camilo Fernandez recognized an opportunity in the status quo. Colombian by birth and based in Copenhagen, these entrepreneurs had grown up witnessing their grandmothers using coffee grounds as a natural hair dye or as a first aid treatment for cuts and scrapes to reduce inflammation.
During their university studies in London, the Kaffe Bueno founders became very aware of the enormous amounts of spent grounds thrown out by local coffee shops. They were also acutely aware of the unbalanced distribution of wealth across the value chain, with most of the value going to shop owners and little going to growers. These observations, paired with their childhood experiences with unique coffee ground applications, inspired a pathway to ethical ingredient innovation.
Benefit-rich, Sustainable Ingredients from 'Waste'
Caffeine accounts for only about 1% of the composition of roasted coffee beans. The remaining 99% consists of fibers, polyphenols, proteins, antioxidants, diterpene esters and other compounds that can address cardiovascular, neurological, metabolomic and skin conditions. Ninety-nine percent of these health-promoting compounds remain present in spent grounds following brewing.
This presents an opportunity. To commercially upcycle these high-value active and functional compounds, Kaffe Bueno established a coffee biorefinery in Denmark that is powered by proprietary green technologies. These technologies allow the company to produce high-performance natural ingredients coveted by industries at a manageable price point and with consistent quality. These ingredients perform as well or better compared to petrochemical or synthetic counterparts and can replace unsustainable naturals such as argan oil and palm oil derivatives. And, because coffee is available everywhere around the world, Kaffe Bueno has set its sights on building biorefineries around the world to reduce transport emissions and costs.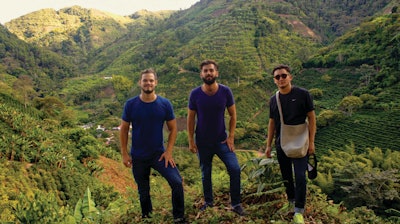 5 Upcycled Coffee Ingredients
Kaffe Bueno can derive a wide range of ingredients from spent coffee grounds, including technologies that address chemically damaged hair, antioxidant activity for skin care and more.
1. Argan Alternative
KAFFOIL® (INCI: Coffea arabica seed oil) is an upcycled active coffee lipid that acts as an alternative to argan oil. This lipophilic extract is rich in polyphenols, tocopherols, linoleic and palmitic acids, making it a valuable active and functional ingredient for skin care, hair care, sun care and color cosmetic formulations. In hair care, the ingredient increases hair shine, helps to reduce breakage and split ends, and repairs chemically damaged hair. The extract is available in a standard dark brown coffee-aromatic carrier oil and in a semi-refined version, KAFFOIL-R®, which has a reduced aroma and a translucent golden color, similar to argan oil.
In formulations, both variants of KAFFOIL® function as an emollient and deliver anti-aging benefits while boosting antioxidant and SPF activity levels. They also enhance the skin barrier, moisturize the skin and hair, increase hair shine, and prevent and repair split ends. Therefore, KAFFOIL® is recommended for facial cleansing gels and soaps; serums and face oils; day and night creams; hand creams and lotions; sunscreens; shampoos, conditioners and scalp-revitalizing agents; and body lotions, creams and oils.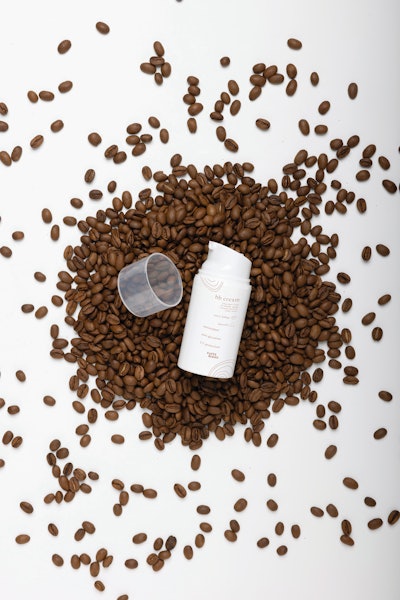 2. Multifuntional Pro-aging
KAFFAGE® (INCI: Coffea arabica seed extract/Coffea arabica seed extract (and) glycerin) is an active amphiphilic biopolymer extract with pro-aging power upcycled from defatted coffee by-products. The extract is rich in polyphenolic groups such as hydroxycinnamic acids, which deliver remarkable antioxidant activity and effectively prevent UV-induced glycation in human cells. In addition, KAFFAGE® acts as a natural SPF booster by absorbing UV light, including UV-B rays known to cause sunburn.
The microbiome-friendly and preservative-boosting extract's standard and KAFFAGE-B® variants feature a wide range of tones—from white to yellow to light brown to dark brown—mimicking various skin tones and thus reducing the reliance on conventional color compounds like iron oxides. KAFFAGE® also exhibits high water solubility along with emulsifying and thickening properties that facilitate effortless formulation.
KAFFAGE® is therefore recommended for applications including skin care, self tanners, foundations, body care, and BB and CC creams.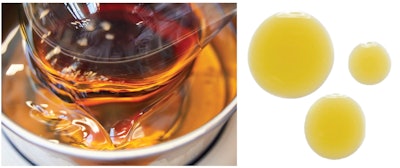 3. Natural Microbead Alternative
KAFFIBRE® (INCI: Coffea arabica seed powder) is an affordable natural fiber exfoliant alternative to plastic microbeads. Competitively priced compared to natural materials such as walnut shells, apricot kernels and ground olive pits, KAFFIBRE® features uniform, evenly shaped spears with a 150 µm dimension. The biodegradable mechanical exfoliant helps to reduce the appearance of cellulite and efficiently removes dead skin cells. The material imparts a brown colorant to formulations and has a thickening effect. KAFFIBRE® is therefore recommended for application in face, lip, body and scalp scrubs, bar soaps, body lotions, and facial exfoliating creams and gels.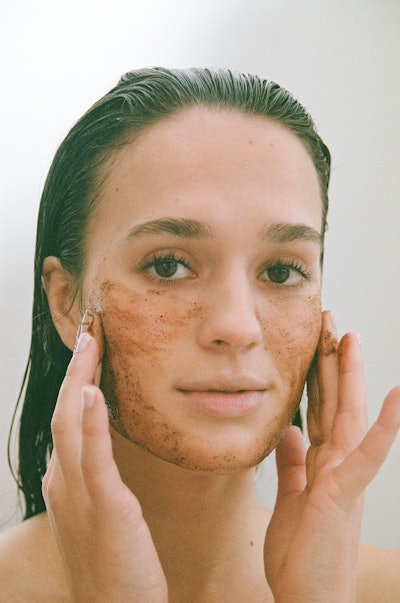 4. Hair & Scalp Care Active
KAFFAIR® (INCI: Coffea arabica seed extract/Coffea arabica seed extract (and) glycerin) upregulates vital human growth factors (IGF1, VEGF and FGF7) to fortify cuticles and follicles to defend against hair loss. Offering strong antioxidant activity, the ingredient delivers anti-pollution defense and prevents hair loss. KAFFAIR® is highly water soluble and imparts an emulsifying, preservative boosting and thickening effect in applications such as shampoos, conditioners and scalp revitalizers; hair masks and treatments; and scalp oils and serums.
5. Biobased Surfactant
KLEANSTANT® (INCI: potassium coffeeate) is an eco-friendly biobased surfactant for gentle personal care products, providing an alternative to harsher materials such as SLS and SLES, which can harm the skin microbiome. The biodegradable anionic surfactant is derived from KAFFOIL® and contains potassium salts of palmitic and linoleic acids, along with polyphenols, tocopherols and diterpene esters. KLEANSTANT® is also sulfate- and petroleum-free and features cleansing, emulsifying, foaming and antioxidative properties, and delivers a moisturizing effect in formulations such as facial cleansers, shampoos, body washes and soaps.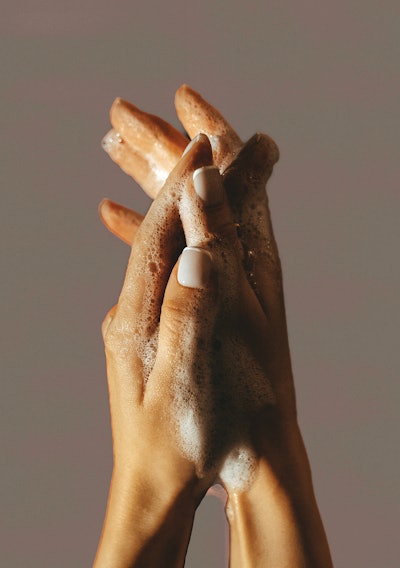 An Innovative, Eco-conscious Partnership
Integrity Ingredients Corporation and Kaffe Bueno have compelling reasons to form a partnership that goes beyond conventional business synergies. Kaffe Bueno's visionary mission to revolutionize sustainability in the well-care industry aligns perfectly with Integrity Ingredients' commitment to ethical and eco-conscious solutions. By collaborating, these companies can accelerate remarkable outcomes.
Moreover, the explosive growth of the coffee industry, combined with coffee's proven health benefits, underlines its immense market potential. Partnering with Kaffe Bueno not only aligns with Integrity Ingredients' ethical stance but also positions them at the forefront of the industry's transition towards eco-friendliness.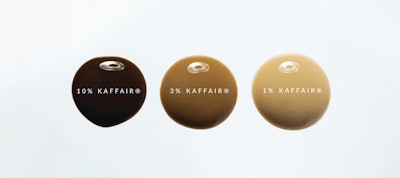 Disclaimer:
The above paid-for content was produced by and posted on behalf of the Sponsor. Content provided is generated solely by the Sponsor or its affiliates, and it is the Sponsor's responsi­bility for the accuracy, completeness and validity of all information included. Global Cosmetic Industry takes steps to ensure that you will not confuse sponsored content with content produced by Global Cosmetic Industry and governed by its editorial policy.