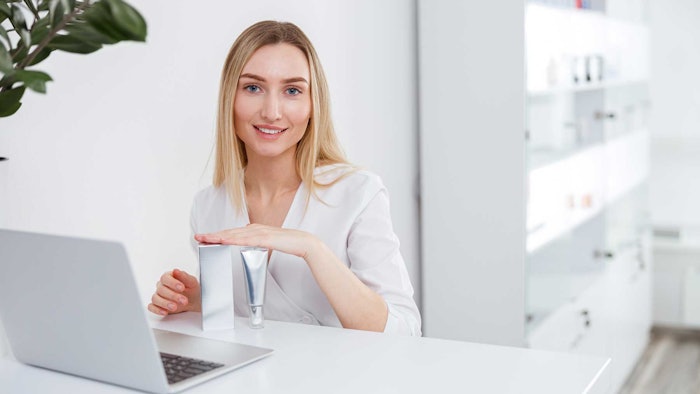 B2B microbiome test platform HelloBiome was developed to merge next-generation sequencing with a proprietary AI-powered technology designed to cluster skin profiles based on thousands of microbes found in the microbiome.
The recently released platform will allow brands in the personal care space to discover insights with support from the microbiome experts on the HelloBiome team. To support the platform launch,  Elsa Jungman, Ph.D., founder and CEO and lead scientist of her namesake skin care line, has secured team hires in data science, research development and skin and microbiome experts.
"The goal is to make the microbiome front of mind for every health, wellness and cosmetics company," Jungman said. With partnerships for the company's microbiome test including Credo Beauty and Face Haus—which offers customized facials based on the results—the HelloBiome platform is reportedly unlocking never before seen data on skin, supporting both consumer brands, retailers and the professional market. In addition, it has illuminated a need for more comprehensive microbiome testing and product development.
See archived: Dr. Elsa Jungman Launches At-Home Microbiome Test
The skin microbiome modulators market is growing at a lightning rate—expanding to nearly US $3 billion by 2030 at a CAGR of 15% (2020-2030), according to Jungman. This growth highlights massive opportunities for consumers and businesses alike to explore and develop microbiome-friendly products.
The targeted HelloBiome platform is said to be uniquely primed to further research for companies across the cosmetic and health industries by offering services such as streamlined clinical research studies; out-of-the-box regimen and ingredient impact studies on the skin microbiome; and custom platform solutions. 
The company has already onboarded several hypergrowth consumer brand partners in the United States studying the scalp, skin and vulva microbiomes. The team aims to expand Hellobiome into a microbiome innovation lab in 2023 to research the role of microbiome profiles and skin biology based on the data collected. This lab will support and facilitate product development for Jungman's skin care line, but mostly partners' innovations.
For more information, see www.hellobio.me.