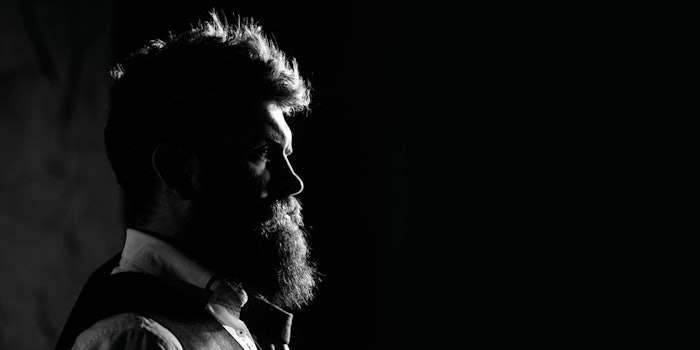 It's been a good decade and a half since the meteoric rise of the metrosexual—and in that time, we've seen men's personal care evolve in some unexpected ways. There's been a resurgence in beards of all lengths and styles; men's skin care has become much more mainstream and sophisticated; and we've come full circle with a popular reboot of Queer Eye, bringing men's grooming to the forefront for the next generation of consumers. Today's man isn't looks-obsessed, though; rather, he values taking care of himself inside and out, and aims for his appearance to reflect his best self—without too much hassle.
According to market research firm Euromonitor's (www.euromonitor.com) 2018 report, "Men's Grooming in the U.S.," men want "high-performance products at affordable prices, products tailored to their specific needs, and also want a simplified and pleasant shopping experience."
Top men's grooming brands aren't surprised by these findings. "The soap and water expectation with men is out the door, and every year we see more and more men graduating their grooming routines to be more thoughtful and conscientious to their own personal grooming needs," says Gillian Fetters, John Paul Mitchell Systems brand manager, MVRCK.
Here are four ways brands are responding to shifting consumer needs.
Bump Up the Branding
Each product in a line needs to tell and reinforce the brand's story—often, just by looking at it. The Gibs Grooming tagline, "Guys Into Beard Stuff," says it all: the brand's target customer base is bearded young men. Gibs has continued to keep all launches in line with its brand, even as it has branched out to other product areas.
"We just recently rolled out our first-ever aerosol body spray, known as Go Coastal Man Camo, which has really taken off," says Donna Federici, chief marketing officer, Gibs.
The body spray comes in a can produced by CCL Container that evokes the same masculine-yet-hipster feel that Gibs fans have come to know and love. Federici notes, "CCL recently submitted the can design to the Aerobal World Aluminum Aerosol Can 2018 Competition, hosted out of Germany. We were honored to be their selected can design and could not be more pleased with the way these products turned out."
Likewise, MVRCK recognizes the power of a strong branding strategy.
"We wanted to create a brand that crosses over demographics, hair types and communities, and captures the true beauty of barbering," says Fetters. "Community. Authenticity. Creativity. Those are the brand's values. The packaging, barbering team and brand ethos reflect those values in everything we do."
As a result, the MVRCK line's packaging is easily identified by its clean, classic lines, stylish black-and-white photography, and a simple, understated barber pole icon.phic.
I'll Drink to That
Just as some female-centered brands appeal to the ultrafeminine with floral-infused ingredients, some male-centered brands find their niche when keeping their brand ultra-masculine on the inside. And what's more masculine than a cold beer?
"Staying true to our heritage in protein science technology, we have included malt in our hair care formulas," says James Moore, assistant manager, global marketing, Redken. "The malt protein binds to hair that is compromised from blow drying, hard water chemicals and harsh weather, and restores strength, body and shine."
The line includes shampoos and conditioners, styling products, shaving cream, beard and skin oil, and Color Camo hair colorant; by year's end, Redken Brews will also feature an anti-dandruff shampoo and post-shave balm.
John Paul Mitchell Systems is also capitalizing on the lure of a cold one through its new barley seed-infused MVRCK brand.
"Men's grooming products are now expected to have multifunctional benefits with key ingredient stories," explains Fetters. "For example, our MVRCK Cooling Aftershave not only refreshes skin after a shave, but it hydrates and protects the skin while helping to reduce irritation using barley seed extract."
Gibs Grooming is also on the beer bandwagon, and for good reason.
Federici says, "Both our Showman Water Wax and Phantom Matte Shaping Cream feature hops and holy basil to help soothe the skin and prevent breakouts along the hair line, as well as prickly pear, to hydrate and condition both the hair and skin."
Easy in the Aisles
When it comes to the male demographic, it's important to provide trials and an easy path to purchase.
"Men do not want to go too out of their way to try new products or to purchase," says Fetters. "Marketing to their lifestyle and driving trial to where they are is key."
As such, Target has begun its nationwide rollout of an upgraded men's grooming department. More than 600 products are featured in the new men's selection, including brands like Harry's, Beardbrand, Byrd, Cremo and Maestro's Classic, along with hats, wallets and other men's accessories. By the end of 2018, 80 Target locations will feature this specialty department.
Says Mark Tritton, executive vice president and chief merchandising officer, Target, "By doubling down on our men's grooming offerings and elevating the experience, we're giving our male guests even more reasons to choose Target."
Bring in the Barbers
Men are not only notoriously brand-loyal—they're also barber-loyal, frequenting the same establishment for many years. Their barber is one of their most trusted resources when it comes to their grooming and, as such, the barber is often the one a brand should win over first. This comes into play for both products and tools.
"We're really focused on listening to the barber community and elevating the experience all around—from the design of the tool, the function of the tool, the outlook and how the tool is being released to the customers," says Dennis Colpitts, BaBylissPRO director of marketing, clippers and trimmers. "We've been rewarding barbers and stylists that attend shows by giving them the first opportunity to hold, use and purchase our new clippers. We believe the barber community deserves the time and energy for unique launches, and we have learned so much from this community by focusing on networking and meeting with this customer segment."
Fetters agrees that partnering with barbers is vital. "Men listen to their stylists or barbers, and they will use or try what they recommend," she says. "Building a loyal professional barbering MVRCK community is our top goal, and the key is to provide incentives and education with the professionals so your brand is top of mind."
Lisa Doyle was formerly the associate editor of Global Cosmetic Industry and is a freelance writer in the Chicago area. Her work has also appeared in Skin Inc., Salon Today, Modern Salon, Master Barber and Writer's Digest.