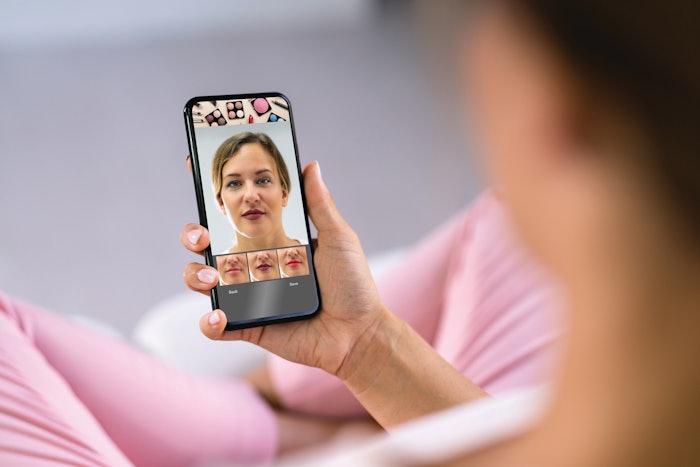 Seventy-six percent of U.S. female beauty buyers say they've purchased a new color cosmetic product in the past six months. While where she's buying makeup remains relatively constant, how she's learning about new makeup products has changed tremendously over the past 10 years.
The many forms of artificial intelligence programmed to inform, educate, persuade and trigger impulse purchases have become so ubiquitous that resistance to these sometimes unwelcome encroachments on personal information have become futile—whether one is searching for information online, through social media or with a home assistant such as Siri.
To understand AI's effect on color cosmetic buying habits (with particular emphasis on Gen Z buyers), The Benchmarking Company conducted primary research through an online survey of more than 3,700 U.S. female beauty consumers in September 2023, the results of which are shared here.
Makeup Buying Habits
Mascara (79%), foundation (70%), eyeliner (63%), concealer (61%), lip gloss (57%) and eye shadow palettes (57%) were noted as the top color cosmetic products purchased by U.S. women of all age groups (F-1). Gen Z buyers (those ages 17-25) purchased lip and lash products more frequently than other cohorts, while purchasing less foundation. Gen Z's top purchases include mascara (80%), lip gloss (75%), eyeliner (67%), concealer (66%) and blush (64%).
For the full article, check out Global Cosmetic Industry's November 2023 digital magazine.