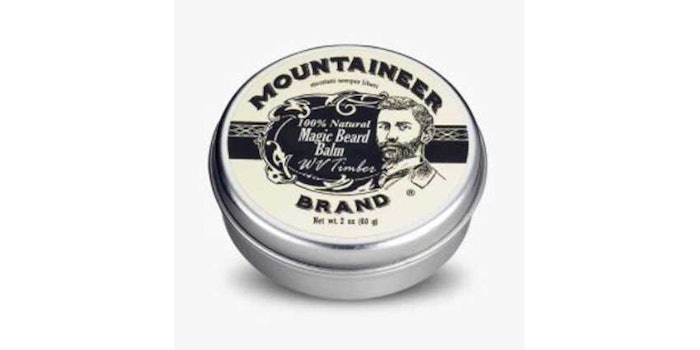 Mountaineer Brand, a company specializing in all-natural beard and personal care products, has launched four products from its WV Timber line in over 3,500 Walmart stores in the U.S. 
Products available at Walmart Include...
Mountaineer's WV Timber scented beard oil ($12.50);
Beard balm ($7.91);
Heavy duty beard balm ($9.92);
Beard wash ($10.00)
Mountaineer Brand founder and CEO, Eric Young, said, "We are proud to be partnering with Walmart and bringing the Mountaineer Brand to the forefront of affordable, all-natural care products. Care begins with what we put in our bodies and also what we put on our bodies. 100% quality, safe, family-friendly and effective products are at the heart of what we make. It is 'luxury without the sacrifice.' We are excited to continue to share the Mountaineer lifestyle and product line."
Mountaineer Brand is currently available at Meijer stores and online at amazon.com, Costco.com, NeimanMarcus.com, Target.com, Vitacost.com, LuckyVitamin.com and jet.com. They are soon to be available in Schnucks stores and in limited Neiman Marcus locations.