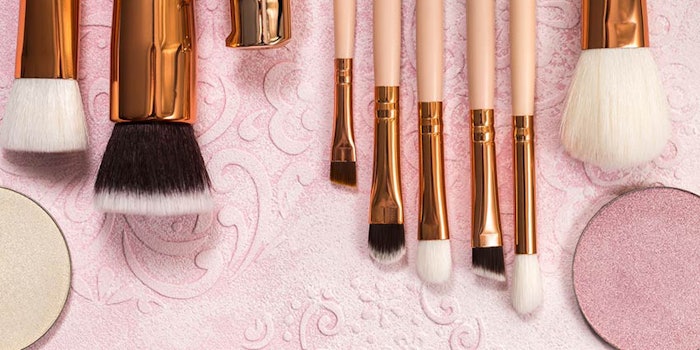 The Professional Beauty Association (PBA) has launched the PBA COVID-19 Relief Fund and is garnering support from brands such as Henkel and Viviscal.
Henkel has announced a $200,000 donation to the PBA, an act that will help beauty professionals who have been left unable to work or are experiencing financial hardship due to the COVID-19 outbreak.
The company has also donated around 200,000 units of product to organizations in Los Angeles, New York City and Washington such as Beauty Changes Lives, Dress for Success, Project Beauty Share and more.
Also, Henkel recently launched a comprehensive Global Solidarity Program to support employees, customers and affected communities amid COVID-19.
Viviscal has announced it will donate up to $100,000 to help stylists and beauty professionals enduring financial hardships as a result of COVID-19. In partnership with the PBA, Viviscal will donate a portion of online sales to the PBA COVID-19 Relief Fund.
As part of the PBA Foundation, the PBA COVID-19 Relief fund is awarding grants of $500 to stylists across the country. The fund enables licensed beauty professionals to receive emergency cash for short-term immediate needs, such as food, essential supplies and payment of bills.
PBA is also encouraging consumers to give back to stylists and beauty professionals. Consumers can lend their support by donating $1, $5 or any amount to the PBA COVID-19 Relief Fund. All donations are tax-deductible to the extent allowed by law and 100% of funds donated go directly to beauty industry professionals.
"Hairdressers are at the heart of what we do," Stefan Mund, regional head, Henkel Beauty Care Hair Professional North America, said. "This is a time to come together to show our support and positively impact our hairdresser community. Our business consists of salons, hair stylists, barbers, educators and end consumers who visit their stylists and salons. We want to do our part to help salon professionals to get back to work successfully."
"We are thrilled that Henkel has contributed to the PBA COVID-19 Relief Fund, which supports licensed beauty professionals experiencing financial hardships during this unprecedented pandemic," PBA executive director Steve Sleeper said. "Henkel's support directly enables more bills to be paid and necessities to be purchased, while showcasing the sheer strength and unity of this industry."
"As a brand that has always been committed to helping stylists and consumers advance hair health, Viviscal recognizes the need to support the health of the stylist community now more than ever," Stacey Ramstedt, vice president of specialty hair care marketing at Church & Dwight, Inc., said. "We are grateful for our partnership with the Professional Beauty Association to support this incredible community of beauty professionals and alleviate some of the financial pressures caused by COVID-19."
"Through this initiative, we are aiming to raise $2.5 million dollars with the help of salon suppliers, consumers and the industry as a whole," Sleeper said. "We're so appreciative of organizations and brands like Viviscal who are helping financially support stylists and beauty professionals. The more we raise together, the more we can help the industry through this unprecedented time."
"Among the many changes and hardships the COVID-19 outbreak has brought, stylists have been impacted and are out of work and in need of our love, support and financial assistance," Mara Roszak, celebrity hairstylist and Viviscal Healthy Hair ambassador, said. "As a stylist and salon part-owner myself, I know I speak for stylists and salon owners across the country when I say we're a strong community and are extremely thankful for brands like Viviscal that are rallying to show their support."