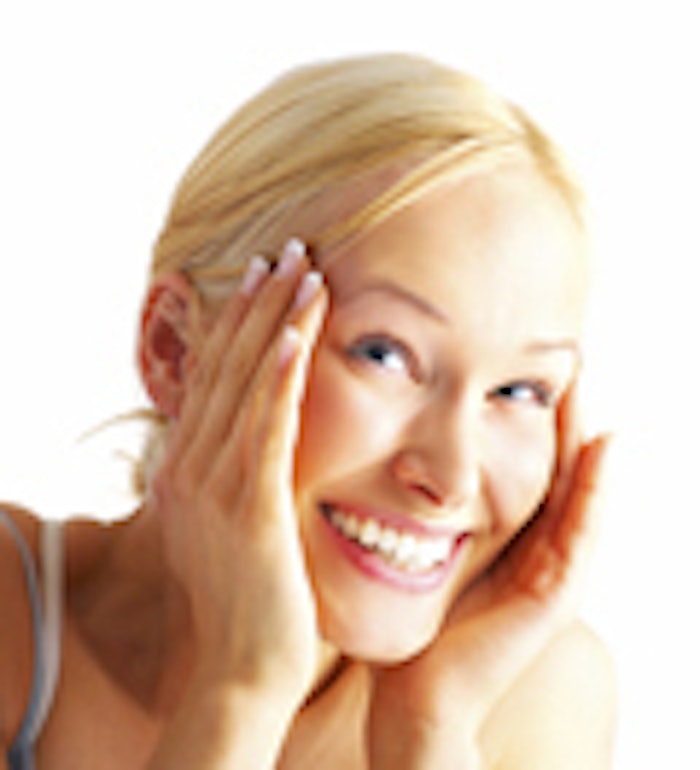 Despite the challenging economy, Mintel Beauty Innovation predicts Econo-chic as the It trend for 2009. After years of indulging every beauty whim, Mintel sees shoppers cutting back and only buying the most effective, necessary products. Mintel Beauty Innovation shows manufacturers launching new products designed to help stylish, budget-conscious women continue to look chic.
"Cosmetic companies are quickly responding to the needs of the 'Recessionista,'" says Taya Tomasello, senior analyst for Mintel Beauty Innovation. "Effective and affordable multiuse products and products offering convenience allow women to continue using their favorite brands, but at a reduced cost."
Multiuse: Mintel Beauty Innovation sees products claiming multiple benefits or uses in one bottle becoming especially popular. In addition to convenience, their easy-to-see value makes these products a simple choice for women who have to pick and choose. Clinique's Youth Surge SPF 15 Age Decelerating Moisturizer, for example, claims multiple benefits: slowing the signs of aging, repairing and strengthening skin, and providing sun protection.
Convenience: Today's women are on the go now more than ever. Between demanding careers, raising kids and hectic schedules, they need convenient products to suit their busy schedules. Mintel Beauty Innovation reports that more than one in four (27%) skin care products launched in Q1 2009 boasted "convenience" claims. For example, Johnson & Johnson Clean & Clear Facial Cleansing Wipes come in a portable plastic package and claim to instantly dissolve dirt, water and makeup without water or rinsing.
Drug stores and discount retailers should fare well in this challenging market, according to Mintel's recent reforecasting of the color cosmetics market. Women will remain brand loyal to masstige and prestige products, but will likely be slimming their repertoire to only a few of their favorites. "Beauty products that give budget-savvy shoppers a feeling of control and confidence are best poised to do well in 2009," comments Tomasello.
In November 2008, Mintel Beauty Innovation forecasted four major beauty trends for 2009. "Austerity Chic" was one of those trends and Mintel expects strong growth for "Econo-chic" products this year.