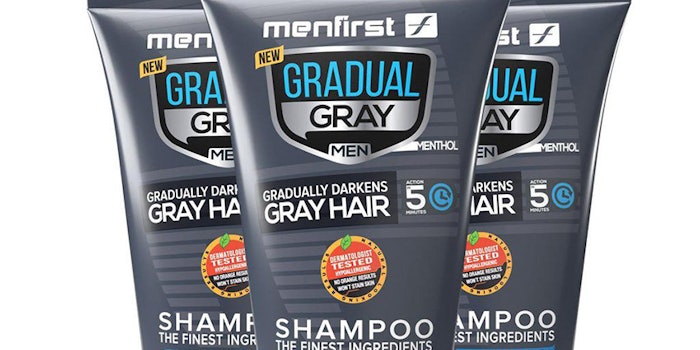 Menfirst has announced its three-in-one shampoo, Gradual Gray, designed to darken gray hair without sulfates or parabens. 
Related: Manscaped Launches Crop Care Kit
The clean shampoo gradually darkens gray hair by depositing natural pigments on the hair strands and not by chemical transformation. 
Consumers can use the shampoo on all hair types and it contains ingredients such as keratin protein complex, pro-vitamin B5 and collagen. The shampoo is also dermatologist tested and hypoallergenic. 
"Gradual Gray is ideal for a guy who is looking for a clean shampoo that will gradually reduce his gray hair without the risk of an allergic reaction or hair loss. A shampoo that is easy and safe to use. It's a shampoo with benefits," said Bea Nahuz of Menfirst brand.