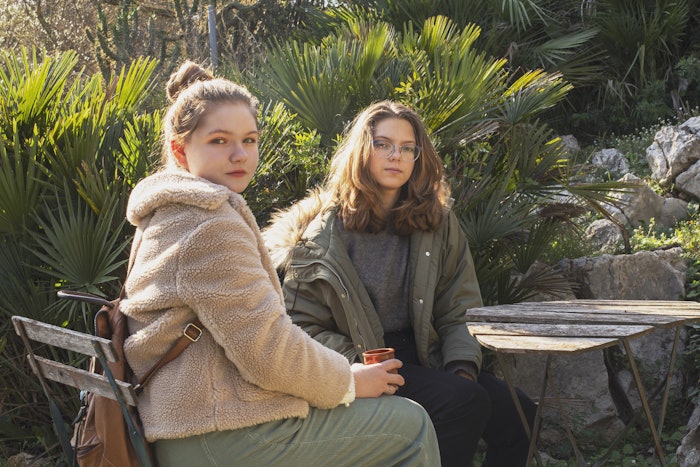 Piper Sandler's 44th semi-annual Taking Stock With Teens survey of 14,500 U.S. Gen Z teens* shows that beauty spending is up 20% year-over-year, totaling $264/year (all responses reportedly came solely from female-identifying teens). By category, color cosmetics spending is up 28%, totaling $96, while skin care held the highest priority of beauty spending at $103.
Color cosmetic sales are a reflection of an 8% jump in everyday makeup wearers, now comprising 41% of respondents. Upper-income respondents over-index in color cosmetics, with 50% of that cohort wearing makeup every day. e.l.f. remains respondents' favorite makeup brand, gaining 500 basis points year-over-year to 16% of female teens.
Hair care spend totaled $91 for the period, with female teen spending on hair care rising 11% year-over-year, a new record for the Piper Sandler survey. Olaplex was the number two preferred brand overall, but held the largest share, 14% of higher income teens. The top overall brand was SheaMoisture, which holds 10% of respondents' mindshare.
Fragrance spend among female teens jumped 21% year-over-year, totaling $66/year. Bath & Body Works has a dominant 38% share of fragrance brand preference among female teens. Per the report, Coty had several scent brands in the top 10 among teens: Gucci and Calvin Klein for males and Marc Jacobs, Gucci and Burberry for females. Interparfums' Jimmy Choo and Hollister sat in the top 20 fragrances for male teens, while Coach was among the top 20 fragrances for female teens.
Ulta holds a 42% share of teen beauty shopper preference, the largest among all retailers, and "held the strongest beauty loyalty membership at 62% of female teens with a membership," per the survey. 
Unsurprisingly, TikTok's popularity with teens jumped 400 basis points from spring 2022, taking a 38% share, while Snap fell 100 basis points to a 30% share. Instagram fell 200 basis points since this past spring, holding a 20% share.
Per Piper Sandler, "Teens spend 32% of daily video consumption on Netflix ... and 29% on YouTube." Both platforms were flat to down, year-over-year.
*The average age of respondents was 15.8 years. Per Piper Sandler, "Discretionary spending patterns, fashion trends, technology, and brand and media preferences are assessed through surveying a geographically diverse subset of high schools across the U.S."