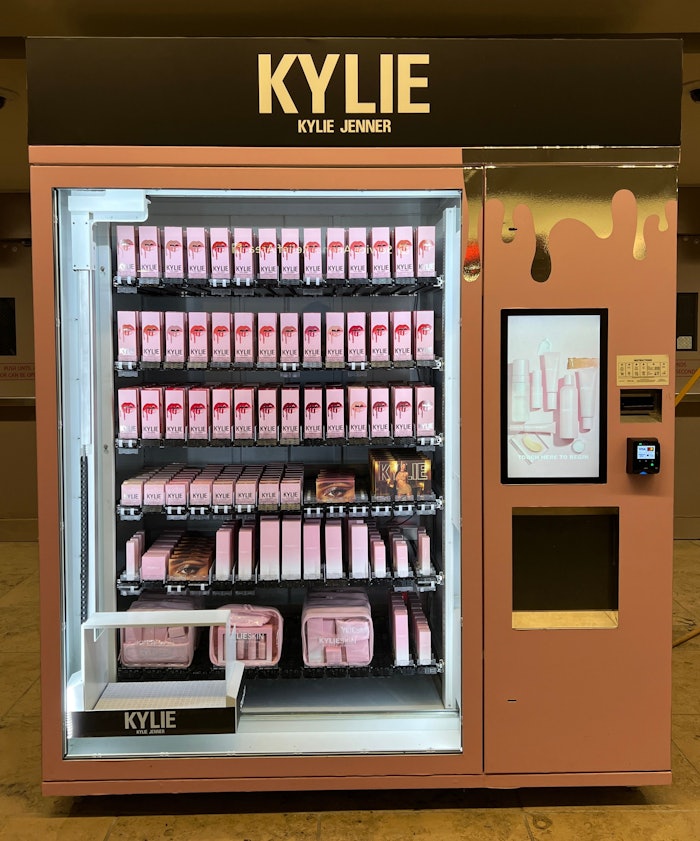 Traackr has ranked beauty brand/retailer performance in influencer content based on the criteria of visibility, impact and trust, which add up to a "brand vitality score." The top 50 performers as of October 2022 are listed below, led by Kylie Cosmetics, Sephora, Pat McGrath, L'Oreal Paris and Colourpop.
Previously: Tik Tok's Most Influential Beauty Gurus
In addition, Traackr ranked brands with best month-over-month performance gains, which was topped by Farmacy Beauty, Ulta Beauty, Living Proof, Dose of Colors and Calvin Klein.
The most influencer-mentioned brands were Redken, Sephora, Olaplex, Saloncentric and Nyx.
The brands with the highest VIT score per influencer mention were Skkn, Fran by Franciny Ehlke, Calvin Klein, Hinode and Florence by Mills.
Finally, the brands with the most mentions per influencer were Astor, Itallian Hairtech, Kure Bazaar, Lisap, La Biosthetique, Lebel, Grand Beauty Cosmetics, Salerm and Australis Cosmetics.
Rank/Brand Name/VIT Score
Kylie Cosmetics 62.2k
Sephora 56.0k
Pat McGrath 32.2k
L'Oreal Paris 30.1k
Colourpop 27.5k
Rare Beauty 26.2k
Fenty Beauty 25.8k
Huda Beauty 23.4k
MAC Cosmetics 22.7k
Saloncentric 22.2k
Lancome 22.1k
NYX 21.8k
Haus Labs 21.4k
Tarte 20.2k
Skkn 20.1k
r.e.m. beauty 19.6k
Schwarzkopf Pro 19.5k
Charlotte Tilbury 19.1k
Garnier 18.6k
Dyson 18.5k
Redken 18.4k
NARS 18.3k
Dove 17.7k
Olay 17.4k
Olaplex 17.2k
Benefit 16.7k
Aveeno 15.7k
Cerave 15.5k
MakeUp by Mario 15.5k
About Face 15.3k
e.l.f. 15.3k
Neutrogena 15.0k
Make Up For Ever 14.8k
Anastasia Beverly Hills 14.7k
YSL 14.5k
Dior 14.4k
Ulta Beauty 14.1k
Victoria Beckham Beauty 12.5k
Maybelline 12.5k
Clinique 12.2k
Ofra 12.0k
Milk Makeup 11.8k
Mehron 11.7k
Bobbi Brown 11.1k
Valentino 10.8k
Morphe 10.7k
Witchcraft 10.6k
Native 10.3k
Rhode Skin 9.9k
GXVE Beauty 9.8k