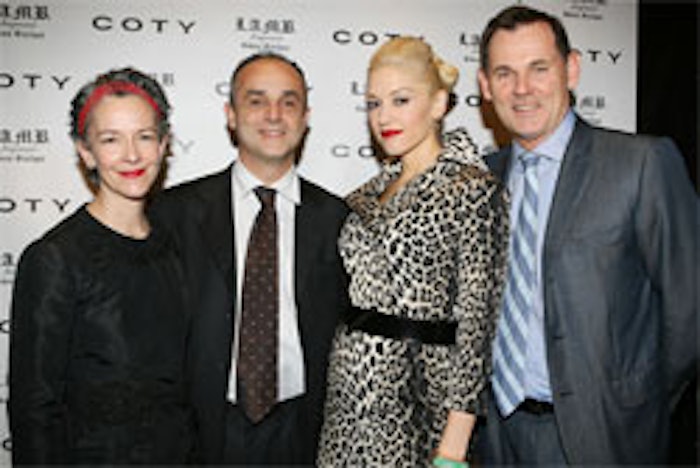 On December 6 at the Rooftop Lounge of New York's Gansevoort Hotel, Coty Inc. announced the signing of a global licensing agreement with Gwen Stefani, Grammy-winning recording artist, to develop and market a line of fragrances for her fashion and accessories brand, L.A.M.B. (Love Angel Music Baby).The new partnership is Stefani's first foray into the fragrance market, and the yet-to-be-named fragrance, which will debut in fall 2007, will reflect the verve of the L.A.M.B. line.

"Gwen Stefani is the perfect partner to create a signature fragrance," said Bernd Beetz, CEO, Coty. "Her distinctive look, music and embrace of ethnic influences, coupled with her effervescent personality, will make her fragrances highly appealing to a generation of women around the world"

In a brief interview with Catherine Walsh, senior vice president, American Fragrances, Coty Prestige Worldwide, Stefani stated, "I wanted to go with someone that respected my aesthetic and let me go where I wanted to go creatively.