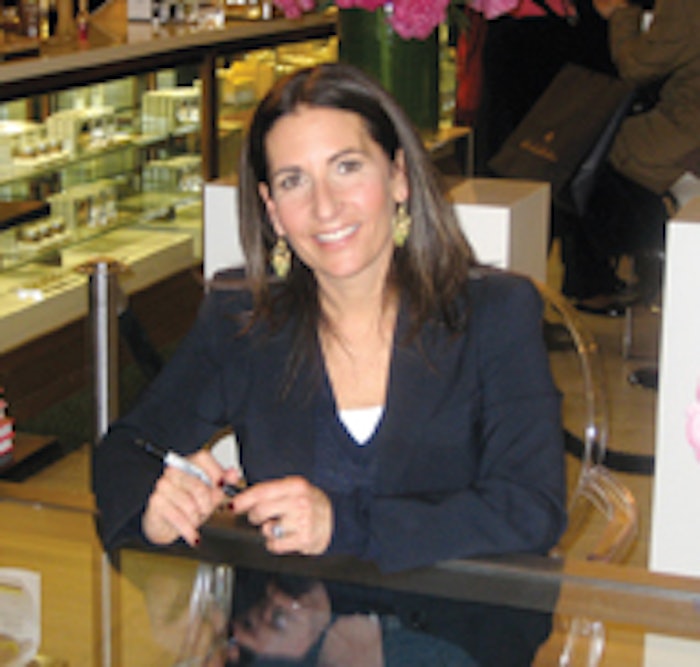 On March 1, Bobbi Brown, makeup artist and CEO of her eponymous company, autographed copies of her new book, Bobbi Brown Living Beauty, at a signing and reception at New York's Saks Fifth Avenue. The beautifully photographed volume addresses the new face of beauty for women over 40 and offers makeup tips to create even skin tone, lift the cheeks and take years off any woman's face—all delivered with a fresh perspective on natural beauty and the enhancement of a woman's best features.

The first section of the book celebrates female faces with laugh lines, and includes comments from such celebrities as Susan Sarandon, Marcia Gay Harden, Vera Wang and Lorraine Bracco. In addition, there are chapters on minimizing common problems like sun spots, baggy eyes and dull skin—as well as guidance on hair and clothes, menopause and hormone replacement therapy, nutrition and exercise. Brown offers step-by-step makeup instructions and skin care advice for surgery-free ways to erase the years. "I've learned that it's not about looking young for your age, it's about looking great for your age," said Brown.

In addition, Bobbi Brown is offering a new limited edition Bobbi Brown Living Beauty Palette in a portable, multitasking design. The set includes six eye shadows, three shades of pot rouge for lips and cheeks and a dual-ended eyeliner/eye shadow brush designed to work for any skin tone.