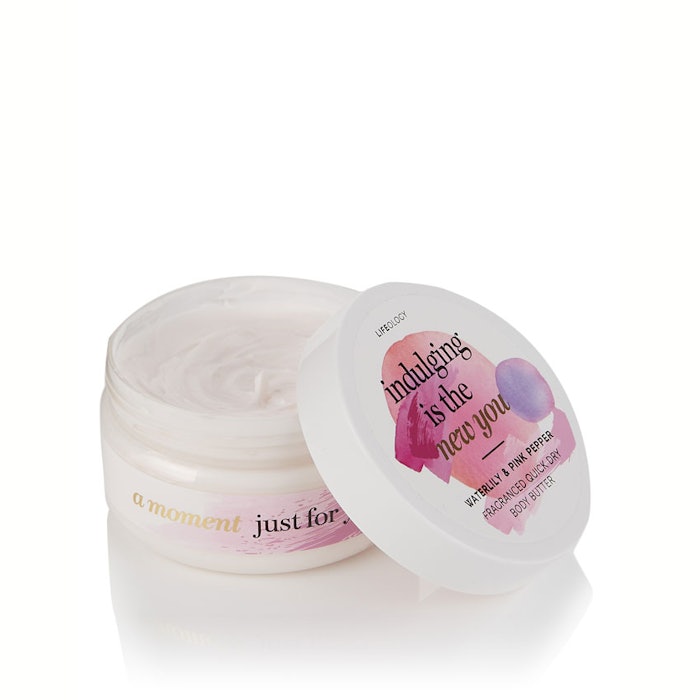 CEW UK's 2019 Beauty Awards, held on April 26,  featured six new categories, including Best Skin Prep Award, Best Skintellectual Award, Best Targeted Skincare Award, Best Mask Award, Best Vegan Beauty Award and Best Beauty Supplement Award.
Skin care products have dominated the awards this year, in an amazing array of formats available to the beauty consumer, including mists, sprays, balms, serums, butters, capsules, whips, gels, gel creams, masks, oils, drops, powders, all designed to enhance the experience of using the product as well as deliver performance.
The 2019 Responsible Beauty Award
A record number of entries was received for the newly-named Responsible Beauty Award. Maxine Canham, global key account Director, Givaudan, explained:
"We were very happy to rebrand the Eco award to the Responsible Beauty Award for 2019. It makes the award more relevant, as environmental and societal issues are increasingly important at a global level and to consumers.
"The United Nations Sustainable Development Goals demonstrate this increasing global awareness and many companies, including in the beauty industry, are aligning commitments and actions to make progress. Many companies are having to consider sustainability in the life cycle of their product and how to have a positive impact- including sourcing, development and consumer use.
"The importance of this award has been reflected by the keen interest and the significant increase in the number and the passion of entrants this year. We are very excited about this. The award, which is open to any brand taking steps on the road to sustainability, enables them to celebrate the advancements they have made and to highlight these to their customers.  We hope as well it encourages others to follow this path."
Finalists include Aveda, Love Beauty & Planet, The Handmade Soap Company, The Soap Co. and Weleda.
Brands to Be Aware Of
Isle of Paradise, Josh Wood Colour and The Handmade Soap Company made the shortlist for Best New Brand–Mass, with Drunk Elephant, Kate Somerville and PRAI Beauty up for Best New Brand–Prestige. Established brands, Aromatherapy Associates, Charlotte Tilbury and Elemis were named as finalists in the Best British Brand category, however, more than twenty new brands entered the awards, including Albivia, who entered ECM Advanced Repair Brightening Serum in the Best New Targeted Skincare–Prestige category.
Although not a finalist, founder, Ivana Iesini told Global Cosmetic Industry, "It is a great honor to enter the CEW beauty awards which are well known for their recognition of outstanding product innovation and creativity. To be able to stand shoulder to shoulder with some well established brands that were there on the night, it fills me with pride in what I have achieved over the years of hard work and to have the best experts in the field of beauty and wellness recognizing this effort would be a dream come true for me and the brand."

Also entering this category was Rosalique with their cruelty-free and vegan-friendly 3-in-1 Anti-Redness Miracle Formula, which can help to improve the appearance of sensitive or red skin, used alone or under makeup. 
Returning this year with entries in three categories, including Best New Brand-Prestige, Chinese brand AT highlighted their Aqua Fresh Cleanser and Beautifying BB Cushion. Founder, Teniya Tao has a vision for AT to become globally recognized and the brand is reported to be enjoying dramatic growth throughout Asia and more recently in Europe. 
4 Products to Watch from Marks & Spencer
Retailer, Marks & Spencer, entered four categories, with their Autograph Hydrating Confidence Boost Foundation being a finalist in the Best New Face Makeup Mass Category.
According to the company, "This product is for those days when your skin needs a little bit of love and moisture, this hydrating foundation will do just the trick. The skin boosting formula uses aloe and cucumber to hydrate the skin throughout the day while offering a natural looking coverage."

Other M&S entries included:
Formula Absolute Time Capsules: "M

oisturizing time capsules, specially designed to target stubborn wrinkles and crow's feet that your day cream misses."

Formula Absolute Ultimate Sleep Cream: "A sleep cream meant to provide soft, smooth and healthy looking skin."

Lifeology Waterlily & Pink Pepper Fragranced Quick Dry Body Butter: "A 

smooth body butter, infused with the fragrance of gorgeous waterlily and pink pepper, lends a rich and creamy texture and makes skin ultra-soft, clean, and hydrated."



Lifeology is packaged and formulated to appeal to the younger consumer, with witty pack copy and appealing color schemes.
Tools of the Trade
Beauty tools were also highlighted, including the Aromatherapy Associates De Stress Mind Roller Ball, a finalist in the Best New Wellbeing Product–Mass & Prestige Category and the Rose Quartz roller from BeautyBio, which is a finalist in the Best New Beauty Tool or Accessory Mass & Prestige Category.
The full list of winners can be found here.