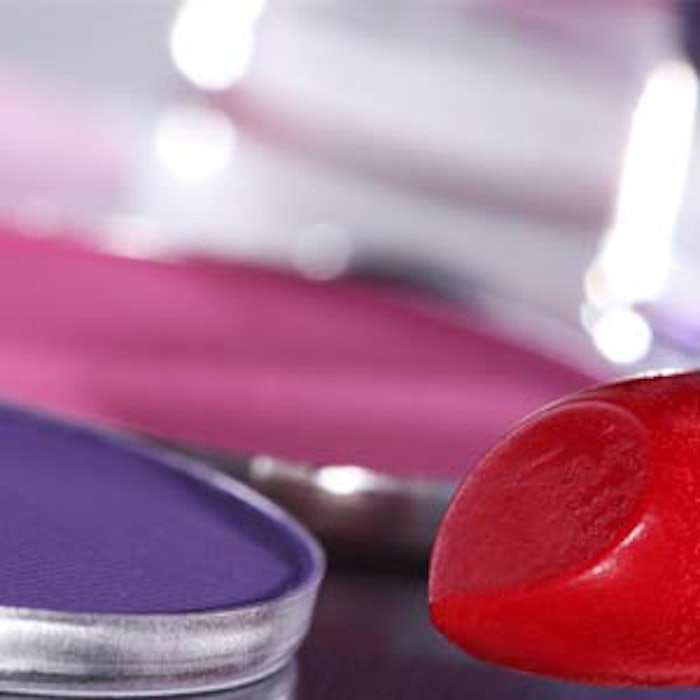 This year's Cosmoprof in Las Vegas* provided a view of beauty entrepreneurship and brand building at every stage—from ideation to scale-up to market success and beyond.
Featuring 950 exhibitors and nearly 30,000 attendees, the event included an outlet for up-and-coming brands called Discover Beauty (ex: ella + mila and SoCozy), a fragrance program co-developed with Sniffapalooza called Discover Scent (ex: WILL, Orlov Paris, Nomad, Scenterprises) that featured a memory-inspired scent showcase from drom (ex: Summer Vacation, Mom's Bag, Sky Diving), and a multicultural beauty showcase co-created with love, Aunt Bonnie founder and CEO Corey Huggins, including brands such as Design Essentials, Earth's Nectar, Clique by Roble, Lamik and Peter Lamas.
The Pathway from Idea to Success
How can brand builders move from concept to success? Write down the steps that you need to carry out and then do them. This was the advice John Paul DeJoria, co-founder of Paul Mitchell and The Patrón Spirits Company, had for the audience at the Professional Beauty Association/Cosmoprof Beauty Pitch finals.
Speaking on stage to outgoing PBA chairman Scott Buchanan, DeJoria said that successful people do the things that unsuccessful people don't want to do. Billionaire entrepreneur Mark Cuban, DeJoria's co-judge at the event, added that companies usually fail from a lack of effort, not money.
What Makes You Different?
Despite the range of digital tools available to today's beauty entrepreneurs, Cuban said that entrepreneurship is still all about preparation and effort. Part of this preparation involves knowing just what it is that makes you different.
DeJoria urged entrepreneurs to retain enthusiasm through every step of the product development and marketing process and ask themselves: how in love are you with your brand or service? As Cuban put it: No one thinks they have a bad idea.
While ideas are often the focus of innovation, they are in fact a relatively minor component of success compared to execution. He added that entrepreneurs have to "work like someone's trying to take it from you—because they are."
Take Advantage of Smallness
When you're little, you can change "immediately," you have agility, said DeJoria. While funding platforms such as Kickstarter and Indiegogo can act as instant focus groups for ideas, DeJoria encouraged entrepreneurs to move their business along as far as possible before taking money from anyone else.
Entrepreneurs Go Head-to-Head
Following the discussion with Cuban and DeJoria, the Beauty Pitch event went into full swing, featuring fellow panelists Melissa Goldstein (Beauty & Lifestyle Director, Martha Stewart Living & Martha Stewart Weddings), Neil Parmar (INC.com) and presenters from fledgling brands seeking funding and mentorship.
Based loosely upon "Shark Tank," the ABC television show featuring Cuban, Beauty Pitch put the spotlight and pressure on a range of beauty upstarts: 100% Pure, 18.21 Man Made, Hair Construction, LightStim and Zenagen. The winner would be the startup with the best idea and strongest overall entrepreneurial spirit.
"Edible" Innovation
A number of brands presenting and exhibiting at Cosmoprof took cues from the world of food and drink, including Cuccio Naturalé's Themed Scentual Collection Kits in Pomegranate & Fig, Vanilla Bean & Sugar, White Limetta & Aloe Vera, and Milk & Honey; Biotop Professional's 911 Quinoa Series, comprising a hair mask, shampoo, serum and oil; Kelly Jones' wine-themed fragrances, including Notes of Merlot, Notes of Chardonnay and Notes of Riesling; Hey Honey skin care; Thymes' Vanilla Ambrette body lotion; and Design Essentials' Coconut & Monoi hair collection.
During Beauty Pitch, Susie Wang, the founder and chief creative for 100% Pure, presented on behalf of the fruit-based brand. Described as natural "health food for your skin," Wang noted that 100% Pure's products comprise botanically-derived nutrients and pigments, including Organic Coffee Bean Caffeine Eye Cream featuring Tahitian vanilla, which reduces puffiness and dark circles.
The brand's fruit pigment technology has been applied to color cosmetics, infusing products with color, antioxidants and other nutrients. The company uses a cold process for its botanicals, Wang said, adding that 100% Pure's products have two to three years of shelf life.
The brand's products are sold at a prestige price point (1 fl. oz of eye cream retails for $25.00). About 80% of current sales are business-to-consumer, online and at select retailers. Wang noted the company is seeking to expand its business-to-business sales.
Beauty Pitch featured another brand that took cues from the spirits world. Men's grooming brand 18.21 Man Made has designed its packaging for its fortifying shampoo, conditioner and body wash all-in-one products in whiskey/moonshine-inspired bottles.
The brand's founders took the stage to discuss their products, which feature tobacco scents. Typically sold via the salon channel, about 80% of the brand's products are sold to women for men. 18.21 Man Made recently launched a fragrance; its first 5,000 units sold out before they shipped from the factory.
Tech-enabled Beauty
DeJoria noted that technology has allowed the salon industry to track product performance and display how products work. Cuban added that technology is making people more aware of products, and so salons and brands must be aware of what consumers are watching/connecting with—these outlets will impact overall satisfaction.
Cosmoprof highlighted a range of technologies impacting the beauty space, including Scents of Place, an interactive scent-sampling device; the YouCam virtual makeup kit and YouCam Perfect selfie camera app; FaceCake, which launched its color search and matching app for consumers, ShadeScout; and Hone's consumer intelligence platform, which gathers insights via fun polls, surveys and quizzes.
The Beauty Pitch featured hair Construction's Stylez App and LightStim LED light therapy for wrinkles, acne, hair regrowth and pain. About 85% of LightStim's sales are to professionals, including its light-activated skin care line. In addition to various handheld devices, the company has developed LED beds.
Hair Construction's Stylez App is a salon client curation and engagement technology for mobile and desktop. The technology offers consumers multiple views of sample cuts and allows them to match looks with celebrity styles to ensure an ideal match.
These selections can lead to salon listings featuring consumer reviews. Once an appointment is made, the app provides the hairdresser with a client photo, style selection and product sale suggestion. Available in multiple languages, the app can be integrated into booking platforms. The next generation of the technology will adapt to the facial shapes of users.
The Beauty Pitch grand prize—a one-year mentorship with Cuban—was offered to 100% Pure, which also received a $10,000 cash infusion prize from TSG Consumer Partners. CircleUP selected 100% Pure and LightStim as potential candidates for future investments.
Meanwhile, 18.21 Man Made won the Audience Choice Award and will receive an exhibit space at CPNA 2016 and a one-year PBA membership.
Cosmoprof North America 2016 will take place July 24–26 in Las Vegas; Cosmopack and Cosmoprof Bologna 2016 will take place March 17–20 and March 18–21, respectively.