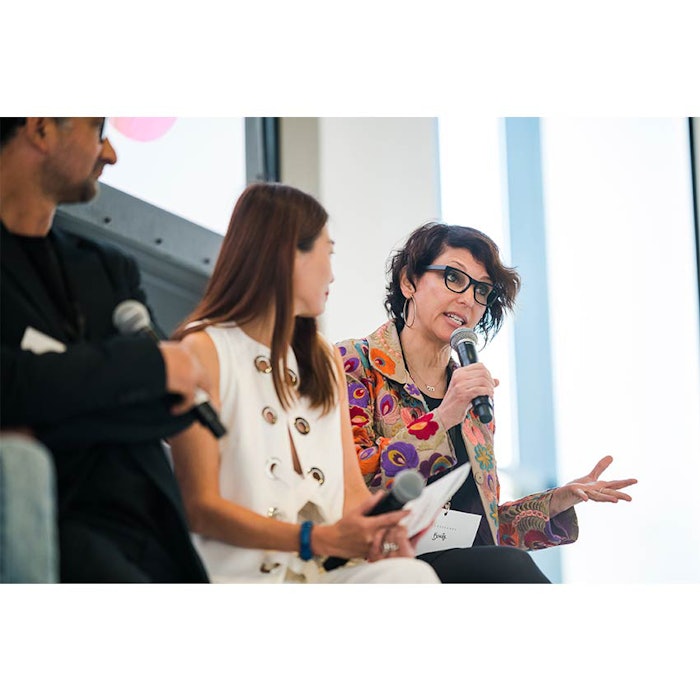 FounderMade Beauty recently presented a look at the world of independent beauty, including founders, investors, the latest startups and retail leaders. Like FounderMade's Wellness Summit, the event pointed to the key trends shaping the industry. This story is part of a multi-part feature covering the key topics from the conference.
Julie Bartholomew, founder of IMX Cosmetics, discussed the future of customization. IMX comprises roughly 80 patents and is actively seeking to sell its portfolio, which includes cosmetic mixing stations, which have been tested at retailers such as Nordstrom and Barneys.
The company's technology be applied to customized mixing of beauty products including liquid and powder foundation, nail polish, lip gloss, lipsticks, cheek and eye color, skin care, etc. The company took its inspiration from the ways in which paint stores can easily customize paints in-store.
IMX's technology can be applied to in-store and at-home/mobile customization, as well as portable devices and wearables. Bartholomew said her company's innovations could potentially create new ways to customize across the omnichannel by leveraging diagnostic tools for skin, augmented mirrors, etc.
Being able to deliver this type of experience would be critical for capturing generation Z, which is highly diverse, averse to ads and under the sway of micro influencers. These consumers seek control and want a say in the products they consume.