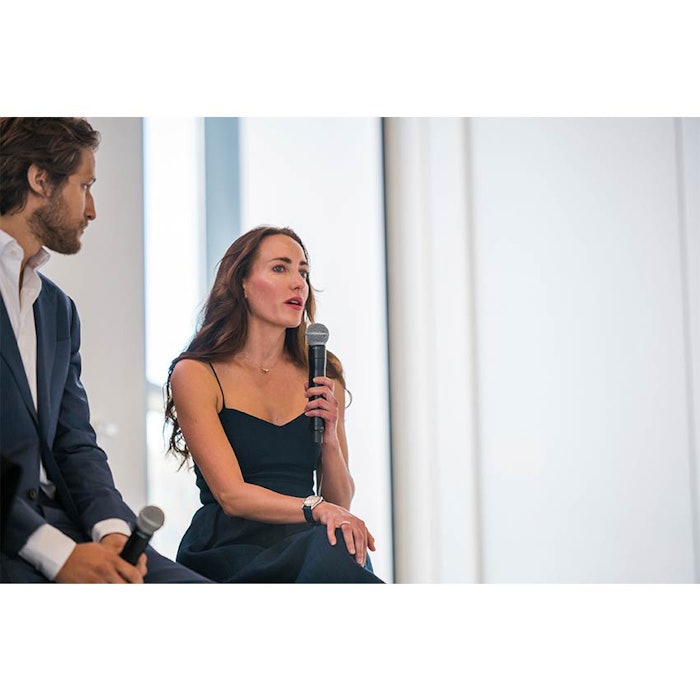 FounderMade Beauty recently presented a look at the world of independent beauty, including founders, investors, the latest startups and retail leaders. Like FounderMade's Wellness Summit, the event pointed to the key trends shaping the industry. This story is part of a multi-part feature covering the key topics from the conference.
1. PR
During a FounderMade Q&A, brand leaders were asked what strategy most moved the needle for them in terms of publicity. Without exception, the respondents said "PR." Dr. Ben Johnson, founder of Osmosis, praised PR for getting his brand "out there." Shannon Vaughn, founder Pursoma, concurred, noting that publicists can strategically talk to influencers and journalists and connect founders with writers that can tell brand stories in a coherent way.
Giorgos Tsetis, co-founder of Nutrafol said that PR is critical for making a real impact for nascent brands. He added that his PR firm recently secured him an article in Forbes. No small feat.
2. Data
If you aren't looking at your data, you're wasting your time, said Chris Ayan, head of marketing, Hawke Media. He added that brands must examine things like bounce rates and adjust their offerings accordingly.
3. Help
Jenan Matari, brand manager of The Giannuzzi Group, noted that people who start businesses are usually good at one or two things but cannot do everything themselves. He encouraged founders to surround themselves with a community that can help them grow, including board members.
4. Digital Strategy
The digital channel is central to new brands' success. For a growing number, it's the only thing. Matari noted that 1/3 to 1/4 of his new brand clients don't even have physical retail in their business plan.
5. Automation
In addition to bringing on human help, sometimes machines can pitch in, too. Ayan encouraged the FounderMade audience to automate elements of customer service, including using tech such as chatbots.