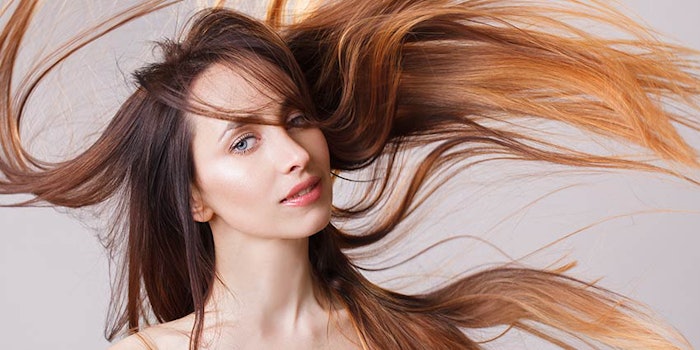 Evonik will present a variety of all-natural hair and skin care ingredients at in-cosmetics Global 2018, the company announced.
These include:
The glycolipid Reheance One is manufactured exclusively from sugar via natural fermentation and is a gentle yet effective cleansing agent for skin, hair and oral care products.
Skinolance, a cell-free lactobacillus extract, promotes the natural balance of the skin's flora to strengthen its barrier function and protect against roughness and dryness.
Olive-based ceramide Hairflux utilizes a single active ingredient to care for damaged hair and irritated scalp; based on natural ingredients, the product involves a gentle manufacturing process.
The new tetrapeptide Tego Pep UP increases collagen production in the skin and fiber production of the extracellular matrix for a lifting effect. Tego Enlight was developed to naturally brighten the skin. The plant-based ingredients of the products complement one another's effects.
Evonik Dr. Straetmans, which specializes in alternative preservation systems, will present at its own stand (B100). The display will include the Dermosoft Decalact series, featuring four natural multifunctional active ingredients to combat microorganisms that cause problems including body odor and  oily, blotchy or flaky skin.
Evonik's Silica Business line will display additives for stabilizing Pickering emulsions; these include Aerosil R816 and Aerosil R974, which can transform a wide range of emollients into PEG- and silicone-free emulsions. The company also offers a number of particle sizes for replacing microplastics with silica, and will have dental industry experts on-hand to present their product portfolio .
During its "Formulation Lab" seminars, Kathrin Brandt, Ph.D., will present the versatile options of using glycolipids in rinse-off products (April 18, 9:30 am), while Manuela Salmina-Petersen from Evonik Dr. Straetmans will demonstrate how to formulate natural cosmetics products with exciting textures using 10 or fewer ingredients (April 17, 11:30 am).
Additionally, Evonik will host three technical seminars:
Kristin Köhler of Evonik Dr. Straetmans will talk about the multi-functionality of natural antimicrobial systems (April 17, 11:10 am-11:40 am)
Yilei Fu, PH.D. will explain the importance of natural skin flora balance for healthy skin appearance (April 18, 2:20 pm-2:50 pm)
Hans Henning Wenk, Ph.D. will introduce the Rheance One (April 19, 11:00 am-11:30 am)
"Naturalness and performance are two requirements that have often been in conflict, and so far the cosmetics sector has found it difficult to offer products that deliver both." said Tammo Boinowitz, Ph.D., head of Evonik's Personal Care Business line. "This is no longer the case, and we are pleased to show that they can actually go hand in hand without compromising either requirement."
Evonik can be found at stand H20 at in-cosmetics global 2018, held April 17-19 in Amsterdam.