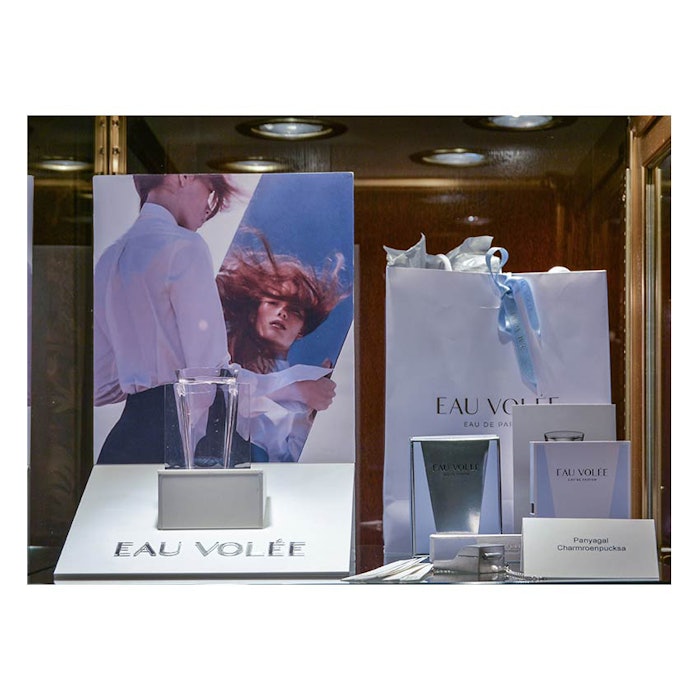 The Art of Packaging Award Gala 2017 honored today's beauty leaders and tomorrow's innovators. The event, which benefited the Marc Rosen Scholarship and Education Fund for Packaging by Design at Pratt Institute, featured a special honor for Batallure Beauty founders Robin Burns-McNeill and Sam Ghusson. (Read our 2016 coverage here.)
Introduced by designer Derek Lam, Burns-McNeill and Sam Ghusson took the stage and spoke fondly of their 26-year relationship in the beauty industry. Ghusson was praised for his operational and people skills, which has served Batallure Beauty well during its first 12 years. Ghusson, meanwhile, enthused about his partnership with Burns-McNeill and said that he wished everyone could have a "Robin" in their lives.
The event also recognized the achievements of several students who have participated in Marc Rosen's course on cosmetic and fragrance package design, which challenges students to create a perfume bottle prototype, a scent card, box, shopping bag and advertisement. This year, the merit award recipients included Chien-Chun Feng, Sherry Zi Qiao Guan, Yufei Zhou, Panyagal Charmroenpucksa, Wanting Tian and Yu-Jia Huang.
The event was emceed by model Roshumba Williams, hosted 300 guests and raised about $300,000 for the fund.